Three new full-time professors have joined the Los Medanos College (LMC) faculty at the start of the 2011/12 academic year. These distinguished individuals come from a variety of backgrounds and experiences, which will enrich and strengthen the programs here at LMC.
Christine Park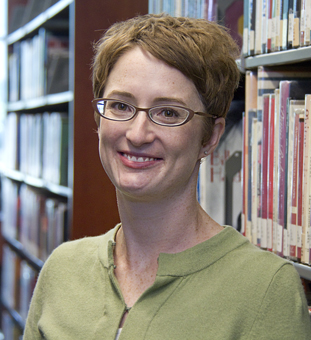 Christine Park is our new technical services librarian. In this role, she is responsible for serving our students at the reference desk and for teaching information literacy
classes. Both of these duties help ensure that our students can find, evaluate and use the information in our library collection for their classes and help them become lifelong learners. Additionally, Christine is responsible for maintaining the library's collection and catalog and ensuring that the library functions smoothly.
Originally from Woodstock, Connecticut, Christine earned a BA in Anthropology with a minor in Museum Studies at Beloit College in Wisconsin, and continued on to earn a Masters in Library and Information Science at San Jose State University. Prior to coming to LMC, Christine was the assistant librarian and later the electronic resources librarian at Touro University California in Vallejo.
At an early age, Christine migrated towards her future career. Growing up, Christine always enjoyed going to the library. "After I graduated from college and was working for a few years, I realized I wanted to be in academia. A love of libraries along with the fact that I enjoy teaching people how to access, use and find information made becoming a librarian a perfect choice for me. I teach because I like making a difference in people's lives. When people learn how to use the library and its resources, they are empowered and become lifelong learners."
Louie Giambattista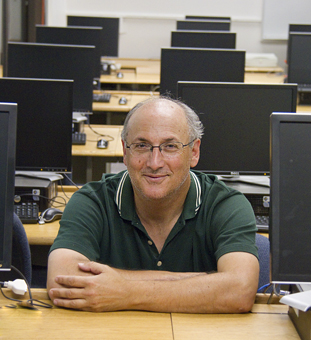 Louie Giambattista has joined our computer science faculty. This semester he'll be teaching Intro to Computers, Computer Literacy, and Intro to C++ Programs, Part 1.
Louie earned his BA in Computer Science at UC Berkeley, and went on to be awarded an MBA in Business at Southern Methodist University in Dallas, TX. Born, raised and still living in San Francisco, Louie has taught computer science at City College of San Francisco, College of San Mateo and Diablo Valley College (DVC). He also taught business at DVC.
Louie's interest in computer science developed because all of his life he has enjoyed solving problems. He hopes to promote student interest and education in computer science and ultimately increase the number of students who transfer to four-year schools to complete their degrees in computer science.
Christine, Melinda and Louie have all expressed appreciation for the warm welcome they have received from everyone at LMC. We, in turn, are delighted that these three new faculty have joined us and excited about what they have to offer our students and the greater LMC community.
© Copyright Los Medanos College
---