PRESS RELEASE: May 14, 2021
---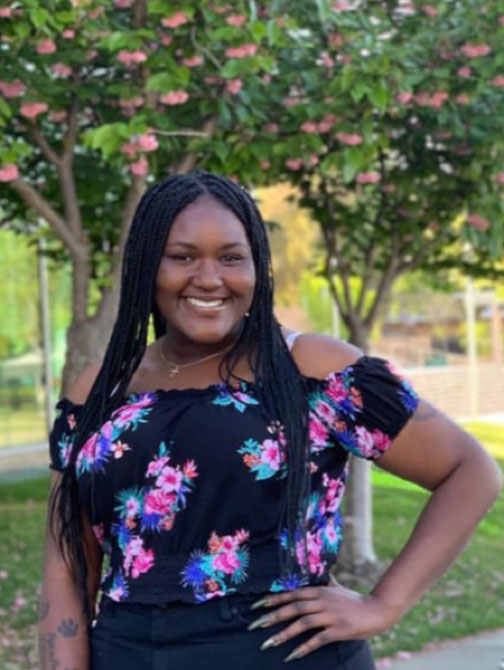 PITTSBURG: A Los Medanos College (LMC) student is one of 72 recipients of the Jack Kent Cooke Foundation's prestigious 2021 Undergraduate Transfer Scholarship. The highly competitive national scholarship provides students with up to $40,000 a year for three years to complete their bachelor's degree.
Thyra Cobbs has been named an Undergraduate Transfer Scholar by the Jack Kent Cooke Foundation. She has been studying at Los Medanos College for the last three years and will graduate with an Associate Degree for Transfer in Psychology. Thyra is a first-generation LMC student who will be transferring this fall to UCLA, where she plans to major in Psychology and African American Studies, with a minor in African Studies. Her goal is to earn a Ph.D. in Psychology from Stanford University, and she aspires to become a research psychologist serving the African American community. She would also like to teach Psychology and African American Studies at a community college. "I was actually very surprised that I was selected for the Jack Kent Cooke Scholarship," said Cobbs.
"The moment that I found out that I was awarded the scholarship, I began to cry tears of joy. May is usually a hard month for me because my mother's birthday is on the 3rd, Mother's Day was on the 9th, and the day my mother passed away is the 29th. The Jack Kent Cooke Foundation made me so happy this May, because I can continue to pursue my educational goals and make my mother proud."
During her time at LMC, Thyra has been highly engaged with the College community: participating in the Umoja Scholars, Honors, and EOPS programs; being a member of LMC student life activities and clubs, such as African American Literacy, Alpha Gamma Sigma, Black Student Union, Honors Club, Inter-Club Council, Los Medanos College Associated Students (LMCAS), Mustang Ambassador Club, and the Umoja Leadership Collective Club; and serving on several LMC committees, including the Shared Governance Council. She also served as the president of LMCAS for the 2019-20 academic year. "Thyra is an incredibly gifted student and an outstanding individual, and we are very proud of her accomplishments," said Dr. Bob Kratochvil, president of Los Medanos College. "I am grateful to the many classified professionals, faculty, and managers who have supported Thyra and helped pave the way for her success at LMC. The Jack Kent Cooke Scholarship will be an important resource for Thyra, as she continues on her educational journey and on the path to achieving her career goals."

Today, nearly half of the students pursuing college choose to attend two-year institutions. Research commissioned by the Foundation found that community college students who transfer to selective institutions have equal to or higher graduation rates as students who enrolled directly from high school or transferred from four-year institutions. Yet, at the nation's top colleges, only five percent have transferred from a community college. The Undergraduate Transfer Scholarship seeks to increase the number of community college students completing their education at top four-year institutions.
"We know how much exponentially harder this past year has been on students. It's an honor to award this group of individuals as they have achieved so much both in the classroom and in their daily lives," said Seppy Basili, executive director of the Jack Kent Cooke Foundation. "We are proud to welcome this new class of Cooke Undergraduate Transfer Scholars to our community and are excited to support them as they transition to four-year institutions."
In addition to financial support, new Cooke Undergraduate Transfer Scholars will receive comprehensive educational advising to guide them through the process of transitioning to a four-year institution and preparing for their careers. Scholars will additionally receive opportunities for internships, study abroad, and graduate school funding, as well as connection to a thriving network of Cooke Scholars and Alumni.
To date, more than 1,000 students from all over the country have received the Cooke Undergraduate Transfer Scholarship. Over 1,300 students from 398 community colleges applied for the 2021 Cooke Undergraduate Transfer Scholarship. The Foundation evaluated each submission based on students' academic ability and achievement, financial need, persistence, leadership, and service to others.
View the virtual scholarship ceramony that pulbished May 14, 2021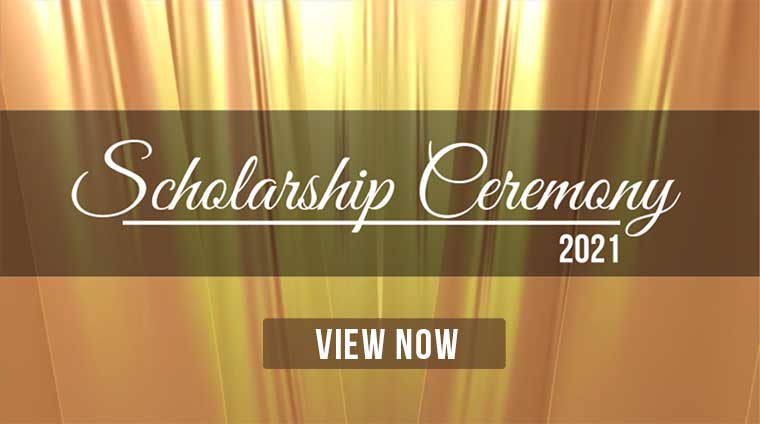 Media Contacts:
Program Contact: