Posted: 12/30/18
It is with great sadness that we share with you news about the passing of our colleague and friend, Cecil Nasworthy, who died Sunday at his home. He was surrounded by his loving family.
At this time, arrangements are being made regarding memorial services for Cecil. Once that information is available, we will update this page.
Please keep Cecil's loved ones in your thoughts and prayers – and please take care of yourselves, as our campus community copes with this loss.
--UPDATE posted 1/2/19 --
All of the services will be held next week at Holy Cross Cemetery (2200 E. 18th Street, Antioch):
Friday, January 11. Viewing – 5:00 p.m.
Vigil service – 7:00 p.m.
Saturday, January 12. Viewing – 9:00 a.m.
Funeral service – 11:00 a.m. (reception to follow)
Cecil's family has extended an invitation for all of his friends, colleagues, and students to attend.
×
LMC Professor, Cecil Nasworthy, honored as "Teacher of the Year"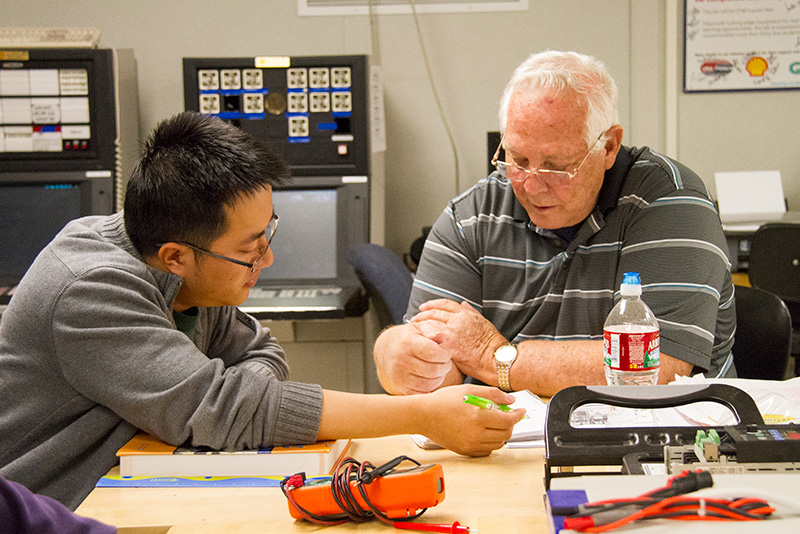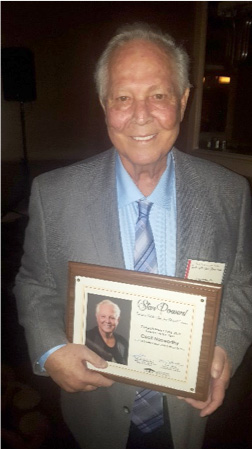 On September 27, Professor Cecil Nasworthy was one of 22 educators honored by the Contra Costa County Office of Education (CCCOE) at its 2018-19 "Teacher of the Year" Gala. Professor Nasworthy, who teaches Industrial Technology in the Electrical & Instrumentation Technology (ETEC) Program at Los Medanos College (LMC), was selected to represent Contra Costa Community College District (CCCCD) at this annual event.
California established its "Teachers of the Year" program to: recognize educational innovation; highlight student learning; underscore the rewards of teaching; foster educator excellence; and promote the positive aspects of the state's education system. CCCOE directs the Contra Costa County award, which is open to all public school teachers – from pre-kindergarten through college.
A full-time instructor at LMC for eight years, Professor Nasworthy was nominated by his colleagues in recognition of not only his teaching skills in the classroom, but also his tireless efforts to serve the workforce development needs of Contra Costa County. "Over the last ten years, his flagship CTE program in Electrical & Instrumentation Technology has placed scores of local residents into careers with family-sustaining wages that change the lives of its graduates," noted David Wahl, Program Manager for Workforce & Economic Development at LMC. "Professor Nasworthy is a model for all teachers seeking robust partnerships with local business and industry as a strategy to support student success."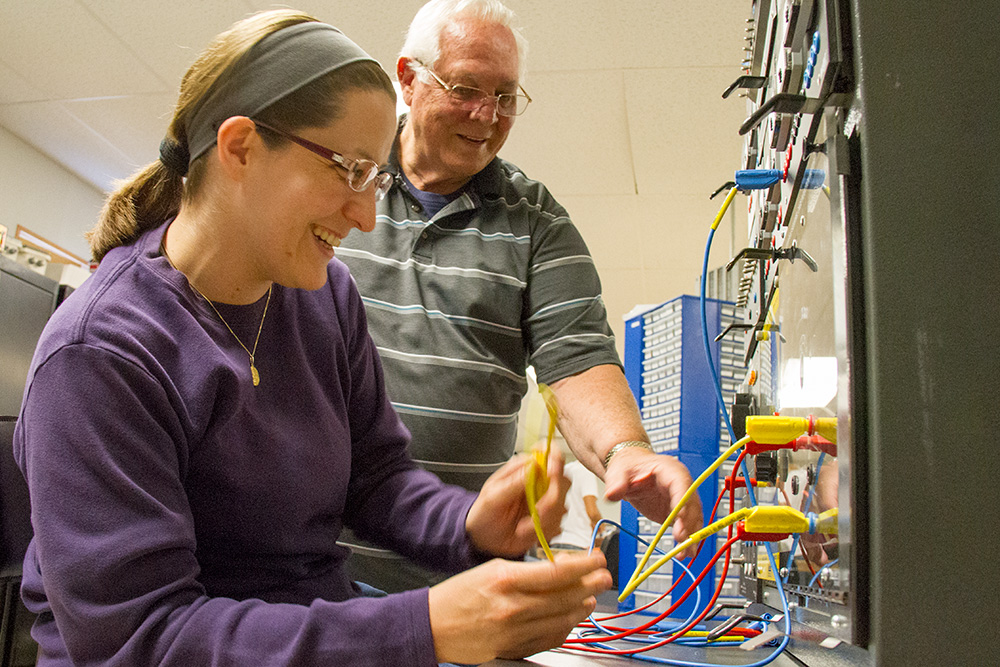 Upon accepting his award, Professor Nasworthy was asked to comment on who made the biggest mark on his teaching career. "It's been a long story," he said. "I attended vocational technical school back in Georgia, where Peter Gunn was a great instructor who got me started in the electronics field and got me on the right path. Shortly after I graduated, they hired me to come back to teach. And, I've been teaching ever since."
Professor Nasworthy was joined by his wife, Ria, and other family members. Among those in attendance to celebrate Professor Nasworthy: Dr. Fred Wood, Chancellor of the Contra Costa Community College District; Mr. Greg Enholm, CCCCD Governing Board Member; Ms. Jocelyn Villalobos, CCCCD Student Trustee; Dr. Bob Kratochvil, President of LMC; Ms. Susan Lamb, President of Diablo Valley College; and a host of LMC colleagues, former students, and community partners. "We are very proud that Cecil was recognized for his many years of teaching, as he has had a tremendous influence on so many LMC students," said President Kratochvil. "When I first talked to Cecil several months ago about this award, he told me that it is the biggest honor of his career – and, an outstanding career it has been. LMC's campus community is so appreciative of all his work on behalf of our students."
Congratulations to Professor Nasworthy for this well-deserved recognition!