Media Contact: Mairead Glowacki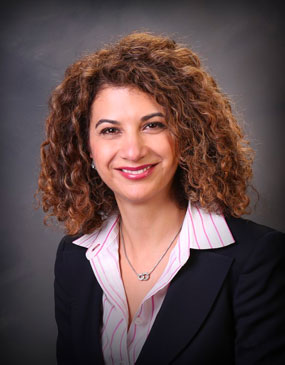 Walnut Creek, CA – Today, Congressman Mark DeSaulnier (CA-10) announced Contra Costa Community College District (4CD) Interim Chancellor, Mojdeh Mehdizadeh as his guest to the State of the Union address. "Interim Chancellor Mehdizadeh has led 4CD in supporting students of all walks of life, valuing diversity, and preparing a new generation of leaders, and I am pleased to have her join me to hear the President lay out his vision for expanding access to education in this country. We look forward to continuing our shared efforts to provide quality, affordable education to prepare students for competitive jobs of the future," said Congressman DeSaulnier.
said Contra Costa Community College District Interim Chancellor Mojdeh Mehdizadeh. "In his role as a member of the House Committee on Education and the Workforce, we can count on him to be our higher education champion and make decisions that are in the best interest of our students. My presence at this event demonstrates his passion to ensure everyone gets the opportunity for an excellent, affordable public education." To further his work on education, Congressman DeSaulnier will kick off an Education Listening Tour of California's 10th Congressional District on Monday, February 13th to hear directly from educators, students, administrators, and staff about education challenges and opportunities in the district that the Congressman can help address as a member of the House Committee on Education and the Workforce.The Congressman and Interim Chancellor Mehdizadeh will be available to press prior to the event. Media interested in conducting an interview should contact Mairead Glowacki at mairead.glowacki@mail.house.gov or at (202) 760-1365.
"It is an honor to be invited to attend the State of the Union Address as the guest of Congressman Mark DeSaulnier,"