For information, contact Adviser Cindy McGrath, (925) 473-7827
---
The Los Medanos College Experience won 13 awards in the annual State Publications contest of the Journalism Association of Community Colleges. Awards are usually announced at the annual convention, but the March 19-21 event was canceled in light of the novel coronavirus pandemic. The awards were announced in mid April.
The weekly student newspaper won General Excellence in the Publications Contest for its print edition published during the 2019 calendar year. The weekly print edition is currently suspended until students and staff return to campus, but the staff continues to publish the online edition daily at lmcexperience.com for members of the college community to read.
In addition to the award for general excellence, 11 current and former staff members won 12 awards in a variety of writing, photography and design contests.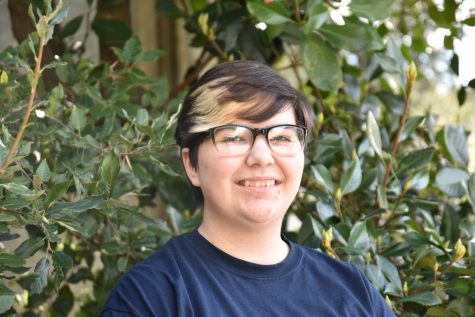 Current Editor in Chief Krys Shahin and former Co-Editor in Chief Lilly Montero shared first place honors in Front Page Layout for a set of three pages they designed during their tenure as newsroom leaders. And Sports Editors Erick Amaya and Joseph Johnson were also recognized for their design work, sharing second place honors for a sports page they co-designed in the fall of 2019.
Marc Lopez, who served as co-editor in chief with Montero in the spring of 2019, won third place for a sports feature photo of the baseball team celebrating after it beat Mission College 11-7 to advance to the playoffs.
Reporter and photographer Spencer Batute won third place in Critical Review for a review of Kanye West's ninth album, "Jesus is King" he wrote while serving as features editor last fall.
Co-Perspectives Editor Dante Harrold won fourth place honors in Column Writing for a pair of opinion articles he wrote in 2019 on the issues of prostitution, and typecasting members of the LGBTQ community.
In addition, several members of the Experience staff won honorable mention awards for their work:
Experience adviser Cindy McGrath praised the work of the LMC student journalists who won awards at the conference, and emphasized that their pursuit and achievement of excellence continues.
"The staff is filled with dedicated and creative students, and I am proud of the work they do every week," said McGrath. "They are continuing to put the same dedication into the online edition now that we are learning and working remotely during the pandemic."
She add that that while awards are a nice acknowledgment of their efforts, "The real prize is the experience that will prepare them for transfer to four-year schools, or for jobs as print, online or broadcast journalists when they leave LMC."
To learn more about how a journalism degree can lead to other fields of study visit the journalism home page or visit the Associates Degree for Transfer in Journalism.