Media Contact: Juliet V. Casey, Director of Marketing (925) 473-7322
Pittsburg, Calif. – Los Medanos College is pleased to announce Dennis Franco as dean of Career Education, effective May 1, 2023.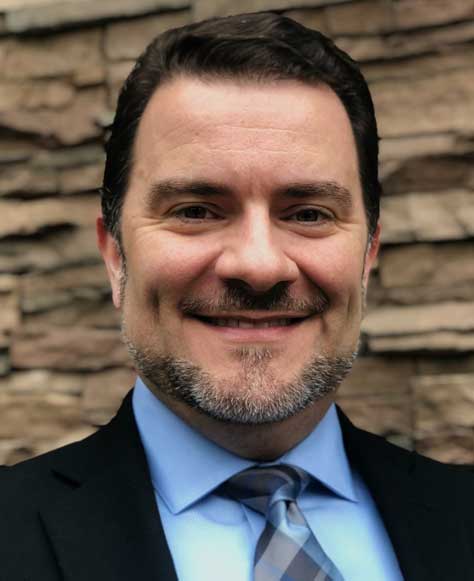 Franco has served as interim dean since November 2021.
"Dennis has a been an innovative leader at LMC, ensuring we have the best faculty and equipment to prepare our students for new frontiers in the workplace – from the electrification of transportation to recording arts and industrial technology," Interim President Pamela Ralston said.
Ralston noted that Franco in his interim role oversaw installation of $500,000 in upgrades to the auto technology work bay so students would have real-world equipment for training to repair electric vehicles. He also oversees non-credit courses that shore up new skills that can be useful in numerous fields, including drone piloting and logistics.
"I'm excited to have earned the opportunity to continue to serve the students, community, and employers of East Contra Costa County," Franco said. "I am looking forward to working with our amazing faculty and staff to help our students achieve a high demand, high earning career to help support their families."
Franco serves as a co-chair on the SEM 2.0 workgroup and chair of the Career Technical Education (CTE) Committee. In his new role he will continue working to revitalize three of the college's CTE programs to keep pace with technological changes and economic trends in those fields.
Franco, a first-generation college graduate who started his career in community college, has held several leadership roles in higher education. He served as dean of students at Contra Costa College, and prior to that had been dean of Enrollment Services since 2015. During his tenure at Contra Costa College, Franco supported student services and led the transition to remote work in student services at the beginning of the pandemic while assuming duties of the vice president of student services.
Earlier in his career, Franco worked as a permanent classified professional in the Financial Aid Department at Los Medanos College while pursuing his master's degree in counseling psychology from John F. Kennedy University in Pleasant Hill, Calif. Dennis served in multiple roles as a classified professional in student services and administrative services before becoming a full-time counselor in 2008 at Diablo Valley College. He holds a bachelor's degree in psychology from the University of San Francisco.
About Los Medanos College (LMC): LMC is one of three colleges in the Contra Costa Community College District, serving the East Contra Costa County community. Established in 1974, LMC has earned federal designations as a Minority-Serving and Hispanic-Serving institution. It offers award-winning transfer and career-technical programs support services, and diverse academic opportunities in an inclusive learning environment. With exceptional educators, innovative curriculum, growing degree and certificate offerings, and state-of-the-art facilities, the college prepares students to succeed in their educational pursuits, in the workforce, and beyond. LMC's Pittsburg Campus is located on 120 acres bordering Antioch, with an additional education center in Brentwood.