Students acknowledge positive work of campus police
When Chase Hawley sees police, his first instinct is to avoid contact.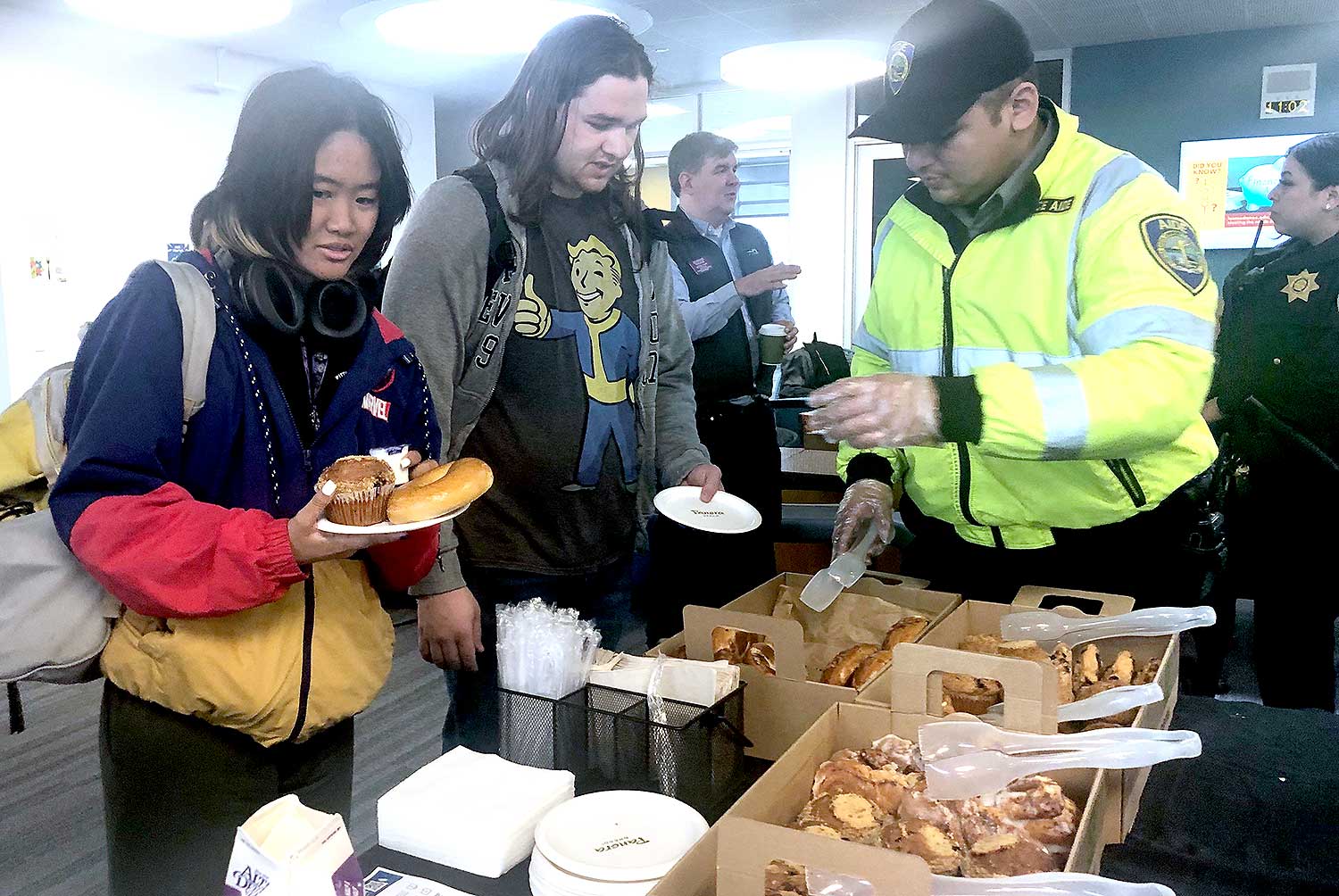 The third-year Los Medanos College welding student, however, was pleasantly surprised on Thursday when he was greeted by uniformed police officers serving students coffee and pastries at the Pittsburg Campus Student Union.
"I actually have disdain for most police officers," he said, adding that he shares concerns about police brutality often highlighted in the news. "But since I've been at Los Medanos College, it's been refreshing. Here, I don't have to be afraid of the police."
LMC Police Services every year partners with the office of Student Life to put on the Coffee with a Cop event, where students and officers can mingle casually. Students can ask questions, express concerns, or simply get to know the officers personally.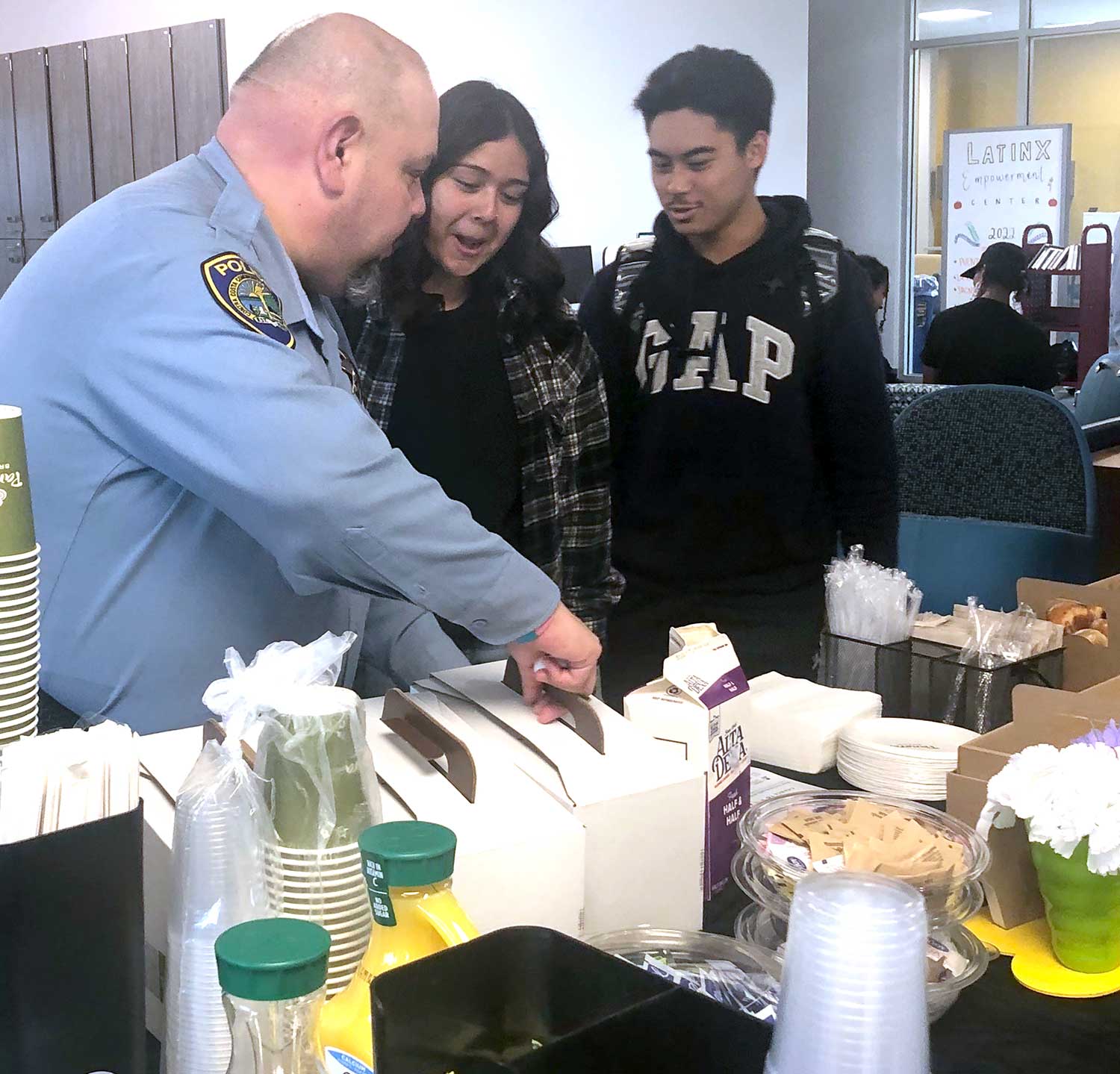 "This event allows us to take a step back and let students talk to us in a non-serious, non-stressful setting," said Lt. Ryan Huddleston. "If students don't feel comfortable talking, they can write down their question or share their issues with us in writing. They can also meet our student police aides. We're always hiring."
Huddleston said students interested in working as police aides are welcome to apply or inquire at the Campus Safety Building at the front of the Pittsburg Campus. Students need to have completed 12th grade or equivalent and be enrolled in at least six credit units to qualify. There are four immediate openings.
Lauren Gannod, a second-year English major, said she attended the event more for the food than interaction with police. As she sipped her coffee, she decided the event reflected positively on LMC police.
"It's a notable opportunity," she said. "They're making an effort to overcome a bad reputation that police have generally. It's a point of accountability and a way for them to create a better relationship with students, especially students of color."
Mary Grigsby, a member of LMC Associated Students, called the event, "awesome." She said she had gotten to know Huddleston better and is hopeful LMC police will carry the friendliness of the day forward, "so every day is cop day."
To learn more about campus safety and security, please visit the LMC campus safety website.
For emergencies: Call 911 (cell phones) or dial 9-911 (from campus phones)
For non-emergencies: Call (925) 439-1505
For non-emergencies after hours: Call (925) 473-7332