LMC Baseball wins against Fresno City College 7-2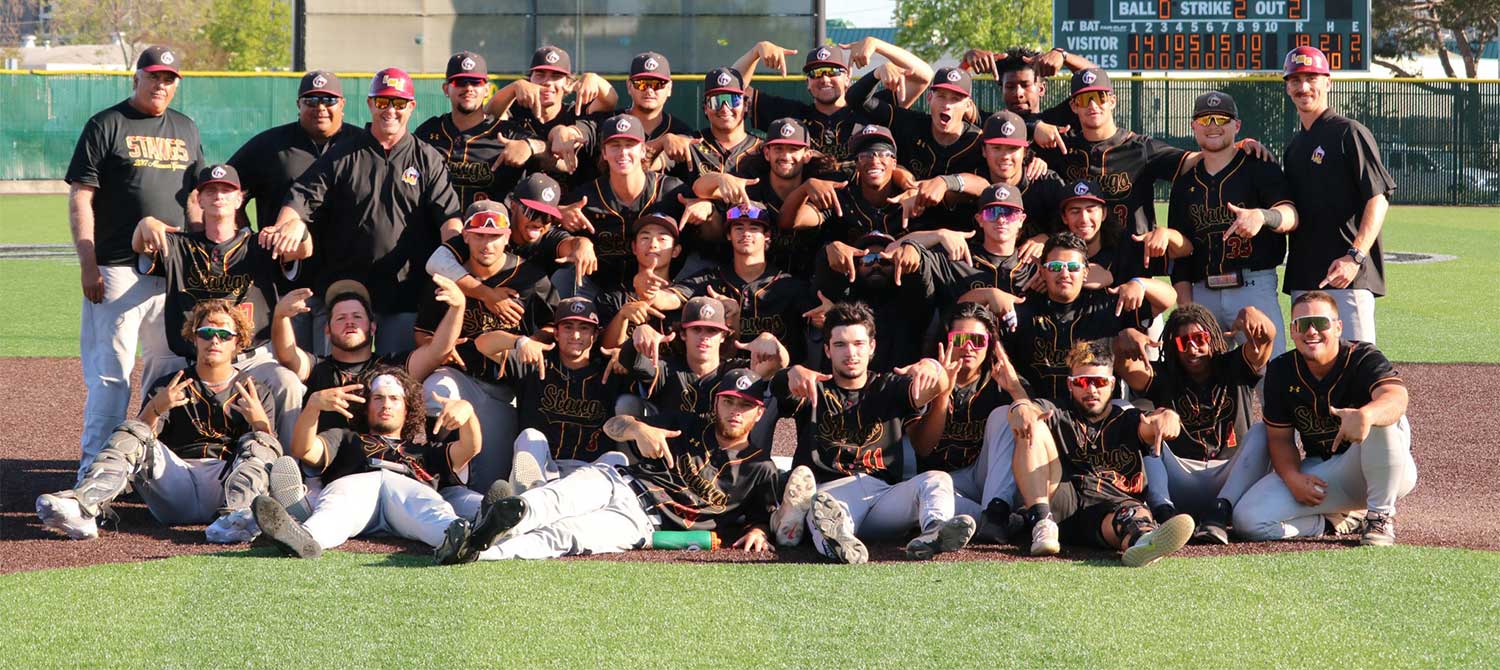 Pittsburg, Calif. – The winning streak continues for Los Medanos College baseball with this week's 7-2 victory over Fresno City College. The Mustangs advance to day two of the Northern California junior college Super Regionals.
The Mustangs face a double-header Friday, May 12, at Folsom Lake College. They square off first against Folsom Lake College Falcons at noon. Then, they take the field against Fresno City College Rams at 5 p.m.
Winning one of two games results in a playoff at noon on Saturday. Two wins secures the Mustangs the Super Regional Championship.
Fans who cannot make it to Folsom Lake don't have to miss the action. The game will be streaming live at: <https://flcfalcons.com/live>