Fifth consecutive time LMC has earned the distinction since 2017
---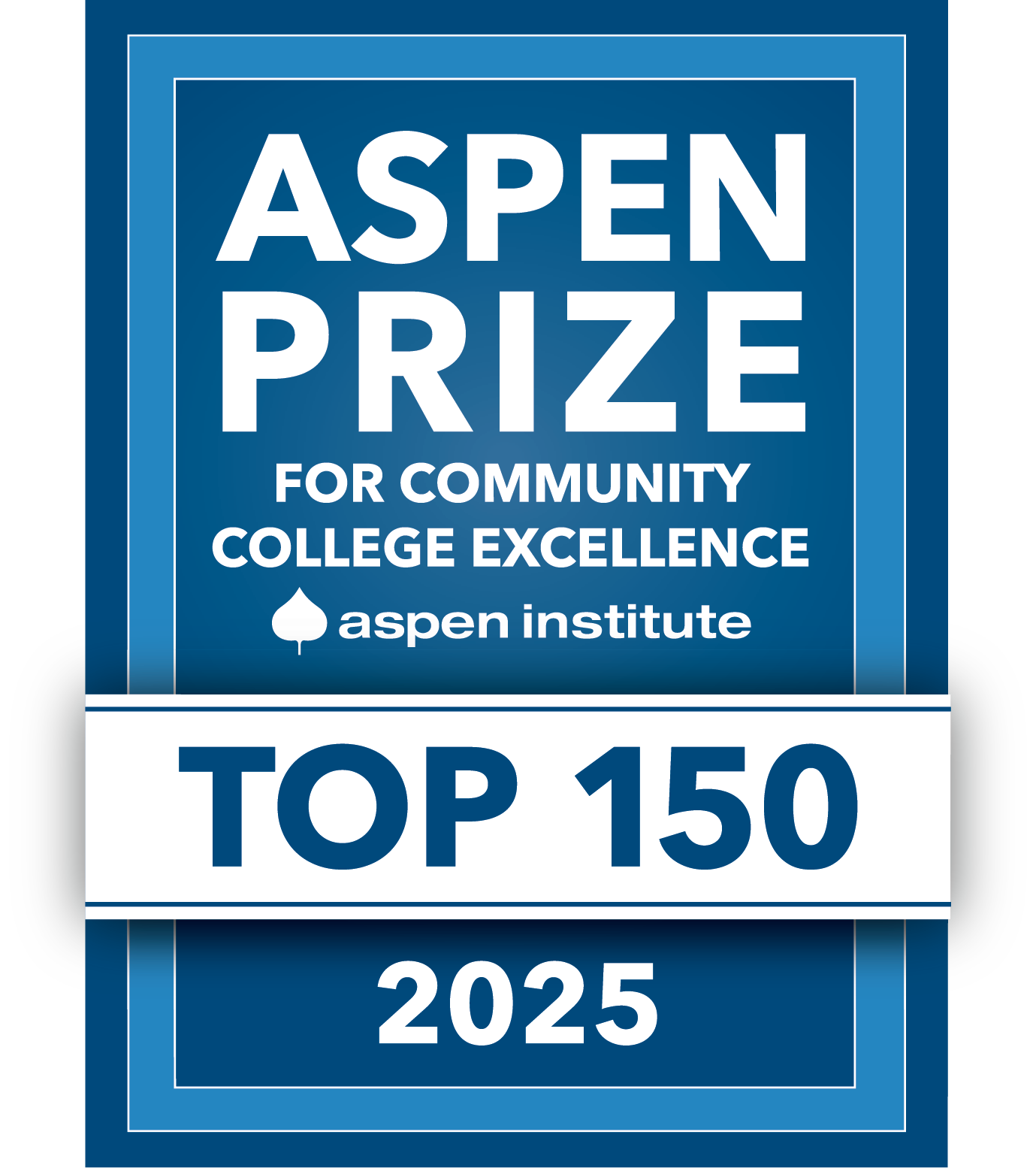 FOR IMMEDIATE RELEASE: Oct. 31, 2023
Contact: Tatiana Johnson, (202) 736-3538, tatiana.johnson@aspeninstitute.org or Juliet V. Casey, jcasey@losmedanos.edu, (925) 473-7322

WASHINGTON D.C. – The Aspen Institute today named Los Medanos College as one of the 150 institutions eligible to compete for the $1 million Aspen Prize for Community College Excellence, the nation's signature recognition of high achievement and performance among two-year colleges. The institutions selected for this honor stand out among more than 1,000 community colleges nationwide as having high and improving levels of student success as well as equitable outcomes for Black and Hispanic students and those from lower-income backgrounds. This marks the fifth consecutive time LMC has earned the distinction since 2017.
"We are overjoyed to be recognized once again by the Aspen Institute for the powerful and transformative educational experience that Los Medanos College provides our students and our community," LMC President Pamela Ralston said. "This fifth opportunity makes it possible to document the incredible gains we've made in supporting students enrolling; persisting; and completing degrees, certificates and transfer to four-year institutions. We are excited to share our stories and strategies of success."
The Aspen Prize spotlights exemplary community colleges to drive attention to those achieving post-graduate success for all students, and is a central way Aspen researches highly effective student success strategies that are shared with the field. The 150 eligible colleges have been invited to submit student success data and narratives about strategies to achieve better and more equitable student outcomes as the next step in an intensive review process that culminates in the naming of the Aspen Prize winner in spring 2025. The eligible colleges represent the diversity and depth of the community college sector. Located in urban, rural, and suburban areas across 31 states, these colleges serve as few as 169 students and as many as 49,619.
"The Aspen Prize is rooted first and foremost in an assessment of whether colleges are walking the walk," said Josh Wyner, executive director of the Aspen Institute College Excellence Program. "As community colleges face enrollment variations, enroll students with pandemic-related learning loss, and graduate students into a rapidly changing labor market, it is easy to lose track of what matters most. The best community colleges are continuing to focus on advancing the core mission: making sure as many students as possible graduate with credentials that lead to fulfilling careers and reflect the development of diverse talent that communities, states, and our nation need."
While community colleges are an essential contributor to our nation's success, student outcomes vary among institutions. Aspen measures those variances using multiple data sources and honors colleges with outstanding achievement in six critical areas: teaching and learning, certificate and degree completion, transfer and bachelor's attainment, workforce success, equitable access to the college, and equitable outcomes for students of color and students from low-income backgrounds.
"These 150 colleges have achieved high and improving levels of student success for all students, including those who are often failed by our institutions," Wyner said. "We're excited to learn over the coming months how they achieved that success so we can share the most impressive practices with others in the field."
In this first round, eligibility for the Aspen Prize is based on publicly available data. Colleges must show strong, improving, and equitable student outcomes in first-to-second year retention, credentials awarded, and completion and transfer rates. Nationwide, about 15 percent of community colleges have been invited to apply (150 of just under 1,000 public two-year colleges assessed for Prize eligibility). The full list can be accessed on the Prize homepage.
About Los Medanos College (LMC): LMC is one of three colleges in the Contra Costa Community College District, serving the East Contra Costa County community. Established in 1974, LMC has earned federal designations as a Minority-Serving and Hispanic-Serving institution. It offers award-winning transfer and career-technical programs, support services, and diverse academic opportunities in an inclusive learning environment. With exceptional educators, innovative curriculum, growing degree and certificate offerings, and state-of-the-art facilities, the college prepares students to succeed in their educational pursuits, in the workforce, and beyond. LMC's Pittsburg Campus is located on 120 acres bordering Antioch, with an additional education center in Brentwood.