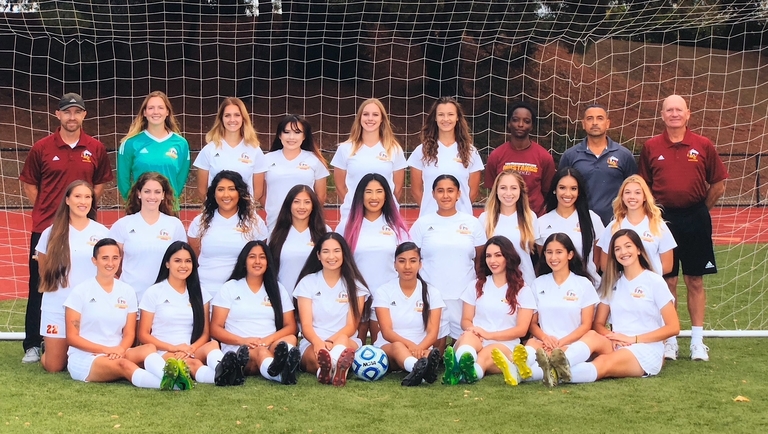 Congratulations

to the Mustangs!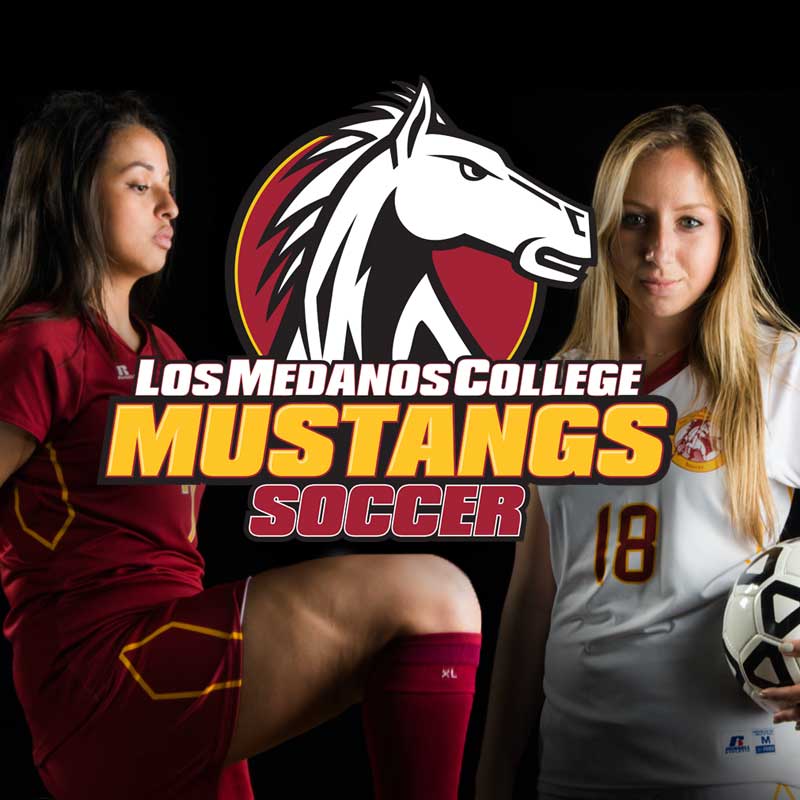 The LMC Soccer team finished 14-0 in Bay Valley Conference play to secure their 3rd straight conference title. Our soccer team finished with a 16-5 overall record.
LMC is currently ranked #9 in Northern California and #17 overall in the State. The Mustangs who received the 9th seed qualified for post season play. Their CCCAA playoff game will be this Saturday at Fresno City College at 2pm.
In the conference play our soccer team scored 102 goals and conceded 1! Our overall 108 goals scored this season is #1 in all of California!
Freshman Kim Garcia has scored 33 goals (#2 in CA) and has 17 assists (#5 in CA) with 83 overall points (they count 2 for goals and 1 for assists). Kim is #1 in all of California!
Freshman Ari Chavez has 43 points (#15 in CA) and freshman Briana Garcia has 36 points (#29 in CA).
Freshman keeper Sam Nash is #21 in goals against average .81 in CA and #17 in save pct .831!
BAY VALLEY CONFERENCE AWARDS:
BVC MVP- Kim Garcia
BVC Midfielder of the Year- Ari Chavez
BVC Coach of the Year- Zach Sullivan
1st Team-

Kim Garcia, Ari Chavez, Isabel Dumapit
2nd Team- Angelina Ramirez, Litzy Cuevas, Brooklyn Perdue
16-5 overall record
14-0 in Conference 3rd straight BVC Title
Ranked #17 in California
Again congratulations to our women's soccer team and coaching staff!
View the CCCAA Soccer playoffs bracket
GO STANGS!!