Brentwood Head Start Employee Honored For Work With Migrant Families
By Eve Mitchell, For the East Bay Times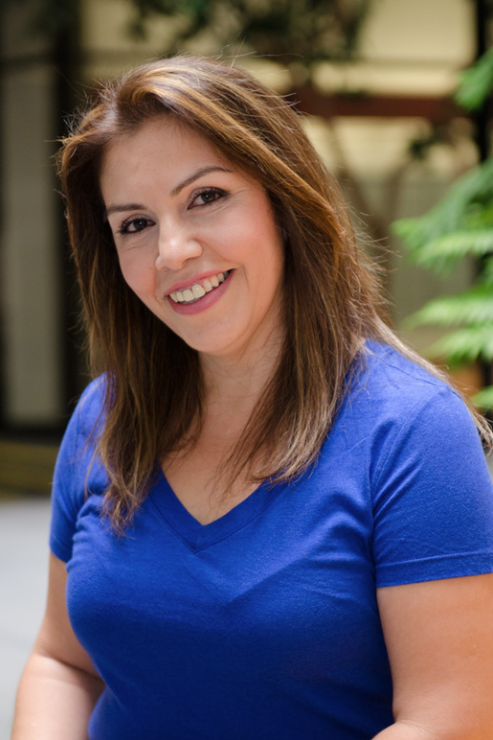 Norma Cendejas was determined to get an education even though the odds seemed stacked against her.
Thirty years ago, she crossed the border, a married and pregnant 16-year-old who had never attended high school and was seeking a better life than the one she had in Mexico. She found work picking grapes in Oakley and eventually that better life did occur. But Cendejas never forgot what it was like to work in the fields.
She was recently honored for her work overseeing a Brentwood Head Start program that serves the children of migrant farm workers and their families.
Cendejas, a 45-year-old Brentwood resident, received the Special Recognition for Perseverance and Achievement award at an April 1 ceremony at Los Medanos College celebrating the life of César Chávez, the labor leader and civil rights activist, along with community members who carry out his legacy. This year, the Special Recognition award and the Los Medanos College Educator award were added to the ceremony first held in 1995.
Her children attended the same migrant Head Start program in Brentwood when she was an agricultural worker that Cendejas now heads today. "When I had time, I would volunteer there, helping the teachers and reading books to the kids," she said.
Barbara Hudler Cella, the college's director of marketing and media design, nominated Cendejas for the award after learning of her accomplishments from faculty members. "Here is a woman who embodies the true spirit and legacy of César Chávez, going full circle from migrant worker to helping migrant workers and their children, persevering to make the world a better place while fulfilling her own dreams," Cella said in an email.
Eventually, Cendejas was able to leave farm work behind to pursue an education. She started taking classes at Los Medanos in 2007. "In my mind, I always wanted to get an education. I knew that," said Cendejas, who became a citizen in 1995.
In 2010, she began working for a Head Start program in Stockton. Two years later, she obtained a certificate and associate degree in child development and an associate degree in behavioral science from Los Medanos, where she also worked at the child study center. This spring, Cendejas is on track to graduate with a degree in Human Development from California State University, East Bay. Last year, she became site supervisor for the migrant Head Start program in Brentwood, which is part of El Concilio, a Stockton nonprofit providing Head Start programs along with social and educational services to migrant workers and their families in Contra Costa, San Joaquin and Stanislaus counties.
"I felt like I wanted to give back because I know what it is like to be a farm worker and earning minimum wage and not having enough money to pay for child care. ... I still see the same needs from those families. They don't know what's out there for them, the community services," she said.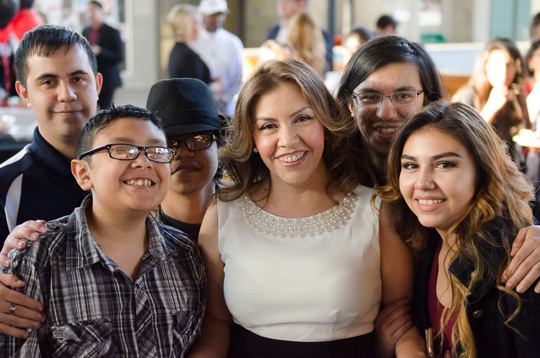 "She is a very dedicated and conscientious employee who really is concerned for the families of the children that we serve," said Jose Rodriguez, El Concilio's president and chief executive officer. "She demonstrates a lot of compassion and a lot of care and she strives to make sure that the resources that we have available to the families are used to their greatest potential."
Most of the children who come to the migrant Head Start program in Brentwood come from Byron, Brentwood, Oakley and Knightsen. "We have corn, we have cherries, we have peaches, we have green beans," Cendejas said in ticking off crops grown in the area.
The support she received from her five children helped her on her path to success, she said. "I couldn't have gone so far without them, having to work and having to go to school, sometimes I didn't have time to spend with them," she said. The oldest, the 29-year-old son she was pregnant with when she crossed the border, graduated with a degree in psychology from Cal State East Bay and two other children attend Los Medanos.
Other award recipients acknowledged at the April 1 ceremony were:
César Chávez Award: Eren Mendez for the Concord resident's commitment to Latino youth empowerment and civic engagement.
East County Educator Awards: Samy D'Amico, principal of Pioneer Elementary School in Brentwood; Anna Gonzalez-Ortega, Spanish teacher at Freedom High School in Oakley; and Louie Rocha, principal of Antioch High School.
Spirit Award in recognition of an up-and-coming community leader and advocate: Sarai Espinoza of Antioch.
LMC Educator Awards: Laura Subia, counselor for Extended Opportunity Programs and Services; and Nicholaus Garcia, Dramatic Arts department chair.