Los Medanos College Pittsburg playwright's hip-hop musical vies for national award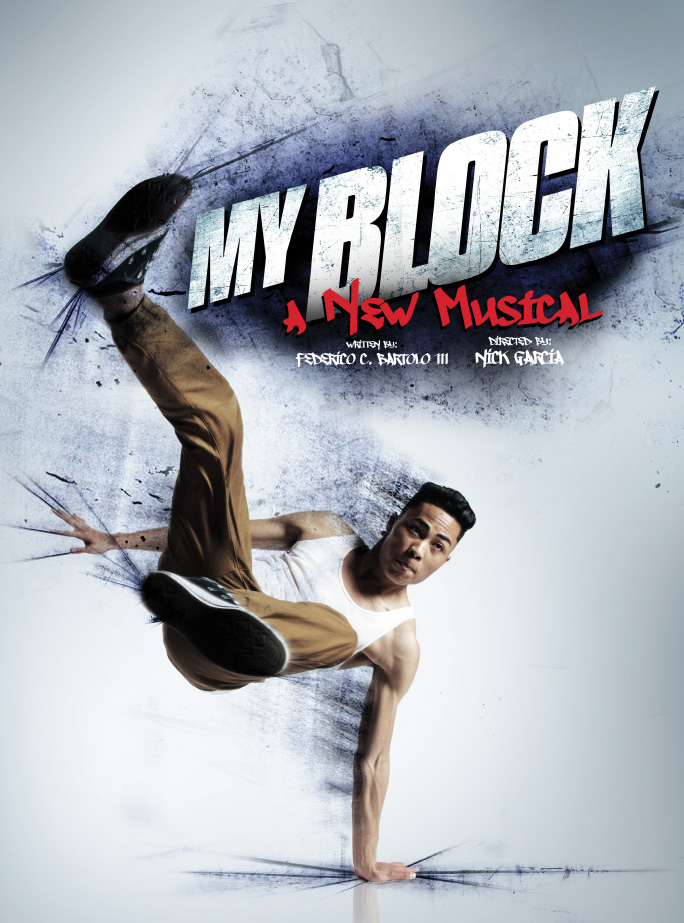 PITTSBURG -- A hip-hop musical about the challenges and rewards of inner-city life featuring Los Medanos College drama students is headed to a regional festival of the best college plays sponsored by the prestigious Kennedy Center American College Theater Festival.
Pittsburg native Federico Bartolo III wrote "My Block," including the music. The starring role is played by Lenard "The KYD" Jackson, an Antioch-based comedian, actor and musician who started doing stand-up comedy while in high school.
"My Block," a two-act play with 12 cast members, is among four plays selected from hundreds of community college and university productions in Northern California, northern Nevada and seven other Western states. It will be presented at the Region VII festival, which takes place in Denver from Feb. 15 to 19. But before it heads to Colorado, it will play at Pittsburg's California Theatre from Feb. 9 to 11. Proceeds from ticket sales will be used to help with expenses for the Denver trip for the 29 drama students who are going.
The story is told through the eyes of two young men. Raphael is trying to ignore the temptations of the street life, drugs and gangs he grew up with and instead have a regular 9-to-5 job and life while his best friend, Poncho, is headed in the other direction and involved with drug sales.
"My Block" can take place anywhere in the inner-city neighborhoods of the Bay Area and is not tied to any ethnicity, Bartolo said. "It's their life, black, brown or white. ... It's about two people who are the same but live on opposite sides. One does the 9-to-5 because he thinks that's right. One does the street because he thinks that's right. It's like what do you do when the world's against you."
Bartolo started writing plays two years ago after taking an improvisation and movement class at Los Medanos while studying to be a medical lab technician. Since then, he has written 11 plays.
"I was taking that class and ended up having fun. The next semester I'm literally in my chemistry class sitting down and looking at a microscope. I had this epiphany moment. It was like, do I see myself doing this the rest of my life?" said Bartolo, who switched to a theater major.
"I started moving into the theater world, I started acting and writing ... and just never looked back," said Bartolo, a 33-year-old part-time student who has a front-desk job when he's not writing plays. Jackson, a 20-year-old theater major at Los Medanos, plays the lead role of Raphael.
"I'm trying to convey a character who a lot of people can relate to at this time, a lot of young men can relate to who go on the straight path but they still have temptations. ... I feel like the character fits a lot of young men in this day and age," said Jackson, a 2013 graduate of Deer Valley High School in Antioch.
IF YOU GO Who: Los Medanos College theater
What: "My Block" Where: California Theatre, 351 Railroad Ave., Pittsburg
When: 7 p.m. Feb. 9, 10 and 11
Cost: $15 general admission, $12 with college student or military ID, $10 with high school or middle school ID Info: 925-427-1611; www.pittsburgcaliforniatheatre.com