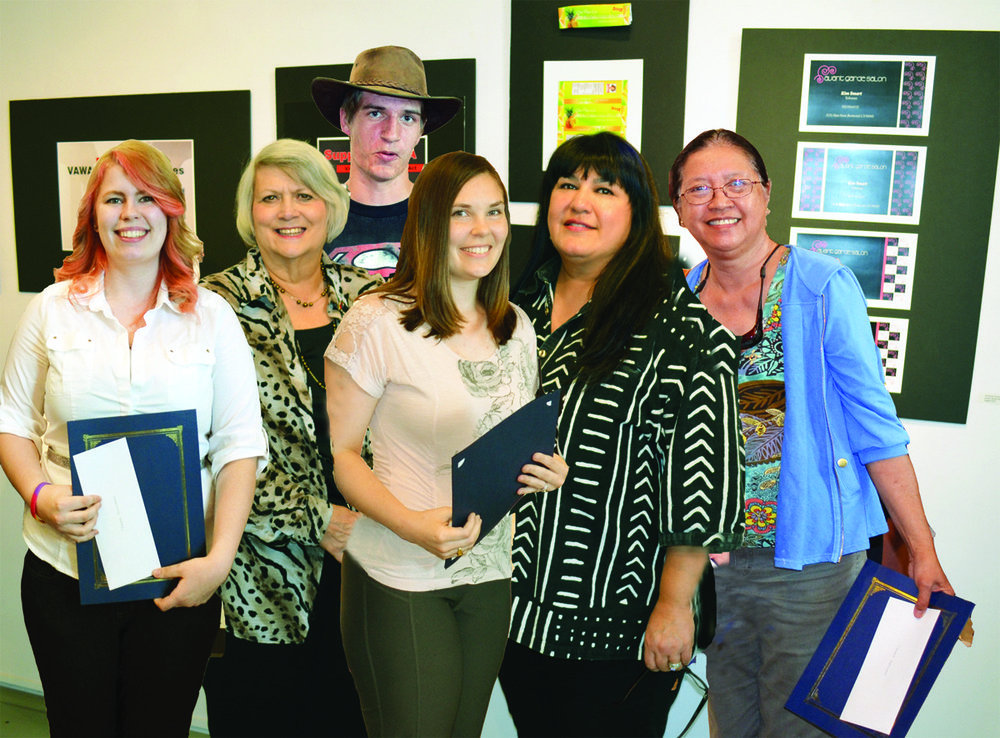 This year the Discover Art League presented scholarships to outstanding Los Medanos College students to recognize their artistic talent, provide encouragement and help with college expenses.
Discover Art League members voted for the best in each of the four categories: 2-D, 3-D, graphic design and photography.
From left are Teasha Huntsman, (2-D painting "Self Portrait"), Discover Art League President Josie O'Malley, Dennis Trammell (sculpture "Gizmo"), Jamie Young (photograph "Strange Forest"), Discover Art League Scholarship Chair Rosalinda Grejsen, and Virginia Arellano (photograph "Vegetable Barrel"). Not pictured is Courtney Rodgers (graphics design "Shed Some Light").