Finding a Community at LMC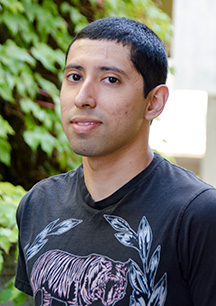 Hi, I'm Saul Flores, intern for the Los Medanos College (LMC) Marketing Department. One of my first assignments has been to interview various people involved in the Honors Program for this very story. In all honesty, I didn't know much about the program; I'd seen Honors banners and flyers, and have passed by the Honors Center many times, but never really looked into it. Conducting interviews with the program's director and active Honors students was an exciting learning experience. What I kept coming across throughout these interviews was a common theme that really struck me: community. A strong sense of community is shared amongst Honor students, and it is this sense of community that helps drive them towards success.
The LMC Honors Program was established in 1999 by Jennifer Saito. Honors strives to help students prepare for four-year institutions by providing challenging coursework and classes full of dedicated individuals working towards the same goal. The idea presented itself when Jennifer was the faculty advisor for Alpha Gamma Sigma (AGS), an honors society. At an AGS conference, she heard of honors programs offered at other colleges. Jennifer explained, "My first thought was that LMC students deserve to have a program like this. Honors students are getting advantages, getting into schools like UCLA, really good schools. You know, the Honors Program is a place where academic excellence is celebrated!"
As the Honors Program Director from "Day 1", Jennifer now has managed the program for seventeen years. Of course, she is more than happy to discuss the many benefits that Honors students have when they're involved. One is the Honors community and it's role in student success. "For a lot of the Honors students, they were the one in class who felt embarrassed about talking because they thought they were the only person talking, or they felt like they couldn't talk about what they were really interested in because people would judge them. And so, for them to come here, and all of a sudden be part of a community, is really powerful for them."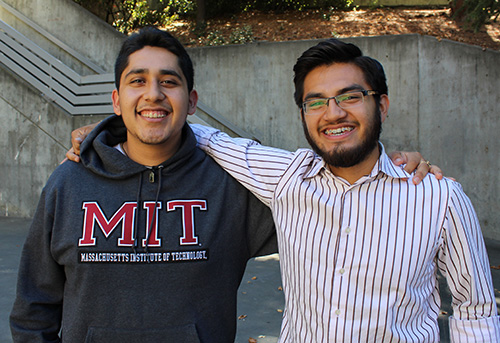 One thing that helps Honors have such a strong community infrastructure is the fact that their classes encourage and foster a friendly and familiar environment. As Lauren Alpuerto, a kinesiology major, puts it, "The Honors classes are smaller, so they're more close-knit. There's a strong sense of community."
Israel Castro, a communications major, explained to me, "I believe that you should never do life alone, and we shouldn't. We always need a support system, whether from your parents, from your family, from your religion, from your beliefs, from your friends, whatever the case is, here at LMC, for Honors students, the Honors Program and its members provide a strong support system. In addition, the Honors Center provides a special location for all of us to meet."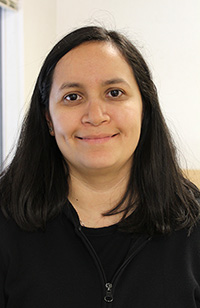 Graphic communications major Blanca Castaneda is mission-driven to transfer to UC Berkeley. She shared, "It's a great way to meet people and be in classes with students who are focused on school."
Honors Club president and global studies major Justin Rocha shared how the program has affected him, "Honestly, being part of Honors has changed my life. Being surrounded by people who are motivated and ambitious kind of showed me something of what I could become and now I'm the president!"
During the process of interviewing these Honors students, I discovered that they not only support one another, but also push each other to do better and grow, thus helping them succeed. Genaro Mauricio, a communications major, explained, "I think being around people who want to be successful is a large part of it. They really challenge you to challenge yourself in classes. Being around people with the same goals, who want to get to four-year institutions, really helped me as a person, growing as an individual and as a student." Genaro also encourages future Honors students to engage and participate in the Honors community, "Make sure you get to know as many people as you can in Honors. You never know who's going to be there to help you. It's better to build that community while you have the opportunity."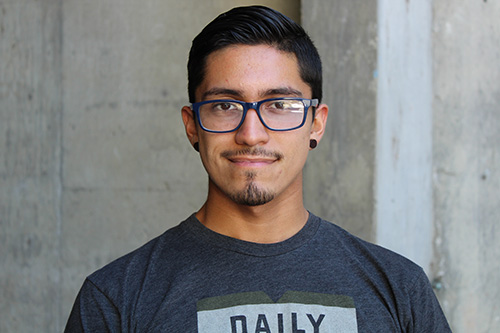 The Honors Program is just one of many learning communities that LMC has to offer. Other learning communities such as Umoja, Puente, and MESA, plus many clubs, athletic teams, and disciplines like drama, music, and nursing provide a wide variety of opportunities for students to find a sense of community here. Personally, having done these interviews makes me wish I had looked into the Honors Program when I first started attending school here. However, I found my own sense of community at LMC's Art Department, where I became inspired by my instructors and influenced by my peers to pursue a career in graphic design.
I find the best way to conclude my story is with the inspirational advice Justin Rocha shared with me, "Try different things, get involved in clubs, talk to your schoolmates, make friends, make relationships, because those are the things for me that have made LMC, and the Honors Program, enjoyable and worthwhile."
For more information about the LMC Honors Program and Honors Club, visit www.losmedanos.edu/honors.