Media Contact: Barbara Cella, Director of Marketing, bcella@losmedanos.edu 925-473-7322
Program Contact: Kelly Green, kgreen@losmedanos.edu 925-473-7440
LMC is partnering with local school districts to provide dual enrollment classes to support high school juniors and seniors as they transition to college. Started in 2015, Pittsburg High School was the first to offer LMC classes, but the opportunity has now grown to include high schools in Antioch and Pittsburg Unified School Districts, and Liberty Union High School District. This coming fall, LMC will offer classes at Deer Valley High School, Antioch High School, Dozier-Libbey Medical High School, Pittsburg High School, Black Diamond High School and, for the first time, at Liberty, Heritage, Freedom and Bidwell High Schools.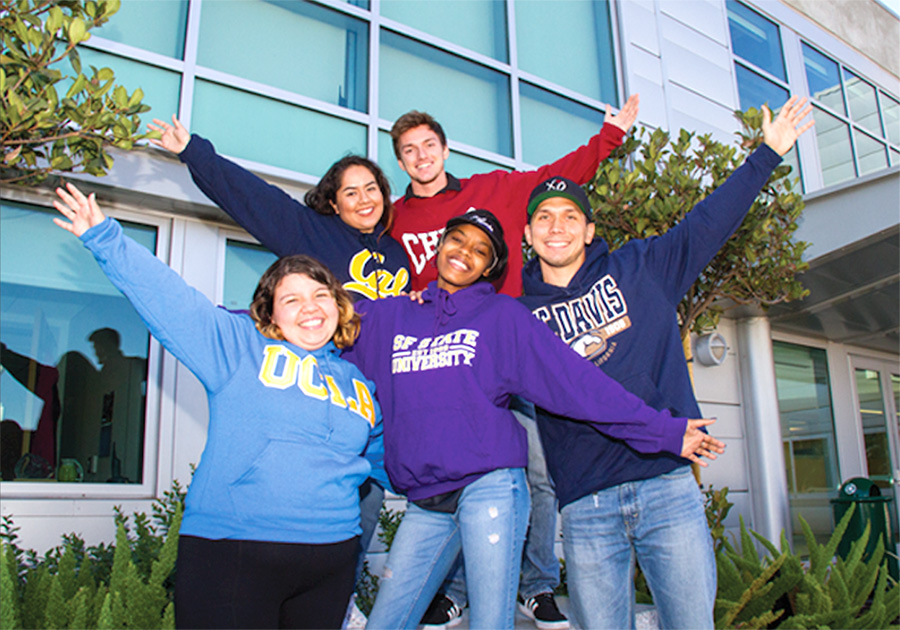 Classes at all of the above schools will include "Career Exploration", designed for both juniors and seniors, and "College Success", designed for seniors. At Pittsburg High, "Theatre Appreciation" will also be offered. The majority of these classes will take place over the course of nine weeks, twice a week after school. In some cases, classes will be offered at the end of the traditional school schedule.
These classes will help high school students to begin earning college credits to help them graduate on time or even early. They are designed to help students become more college ready and to learn about what career best fits their personality. These types of classes are not traditionally offered by high schools. Courses like these help students find an area of interest before the pressure of having to choose a college major. The classes are offered for free. Students will be earning both college credits and high school elective credits while learning how to navigate the broader college system, and how to address challenges such as how to pay for college.
If you or your child are interested in learning more about these opportunities, contact a counselor at your high school. For more information about this collaboration, contact Kelly Green at (925) 473-7440 or kgreen@losmedanos.edu.
---