Want your Career to Take-off?
Become a Remote Drone Pilot
Use cutting-edge technology to follow your passion and to land a job in this evolving market. The commercial Remote Pilot industry is growing and licensed remote pilots are in high demand.

Drone technology is being used in the following industries:
Agriculture & Mining
Construction & Engineering: (mapping, surveying inspections)
Renewable Energy
Commercial delivery of medical supplies, food, & packages
Commercials & Filmmaking
Litigation Support
Public safety including fire departments, law enforcement, search and rescue, emergency services disaster response
Real estate, and many more every day!
As a result, the FAA forecasts tremendous growth for Remote Pilots and the supporting sectors. The Association of Unmanned Vehicle Systems International project more than 100,000 new jobs will be created in unmanned aircraft by the year 2025.
The Los Medanos College sUAS/Drone Remote Pilot Non-Credit Certification program will introduce you to the fascinating field of aeronautics, including regulations, airspace, the effects of weather on flight performance, aircraft loading, emergency procedures, crew and resource management, airport operations, aeronautical decision making, and maintenance and preflight procedures. This certificate program will prepare you to pass the Federal Aviation Administration's, Part 107 Remote Pilot License examination and introduce you to the countless job opportunities available to licensed remote pilots.
Seize the opportunity to become a drone pilot
by launching your career at LMC!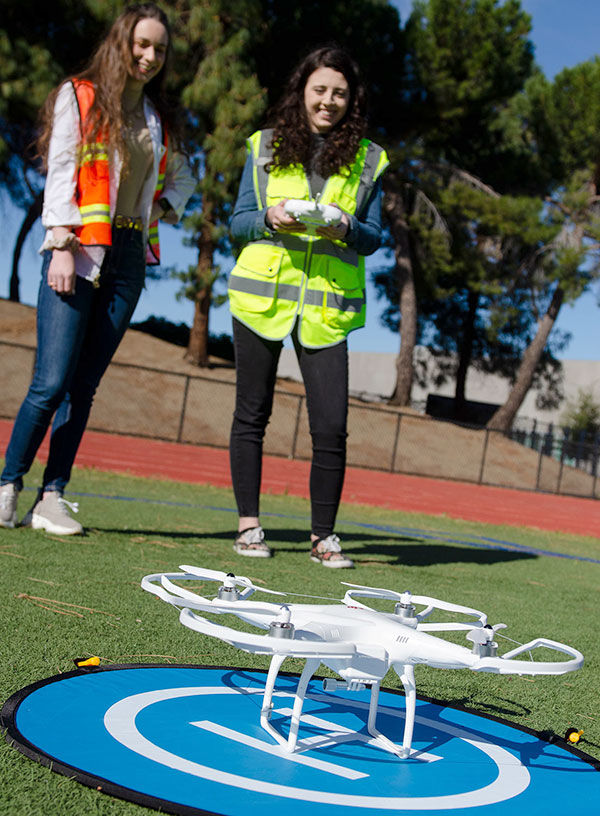 For more information about the program please contact:
Jeffrey Miller
Drone Program Lead