2020 César Chávez Award Nominations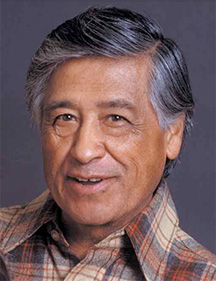 Nominations must be received by Saturday, February 29, 2020.
Los Medanos Colleges invites nominations for three annual recognition awards that honor those whose record of voluntary/community service in East Contra Costa County reflects the great tradition of service exemplified by labor leader and human rights activist, Mr. César Chávez:
The LMC César Chávez Award is presented to a local resident who best represents the core values modeled by César Chávez: Service to Others, Sacrifice, Help the Most Needy, Determination, Non-Violence, Acceptance of All People, Respect for Life and the Environment, Celebrating Community, Knowledge, and Innovation.
The César Chávez East County Educator Award recognizes a member of the educational community who demonstrates the qualities of César Chávez and a commitment to student success and equity, particularly for students of color and those from low-income families.
The Chávez Spirit Award is given to a student/emerging leader who embodies the spirit of César Chávez and, within the last year, has made a significant impact on the local community in the areas of advocacy and social justice.
To offer your nomination, please fill out the web form below
or download and email/mail this PDF form to:
Jennifer Adams
Senior Executive Assistant
President's Office
Nominations must be received by Saturday, February 29, 2020.
Thank you for supporting LMC and community engagement.