---
Commencement Ceremony Details
Please Note: Students who have applied for Spring 2019 Graduation will be notified around May 1st of their eligibility to graduate.
The ceremony will be held on May 24th, at 2:15pm inside the LMC Football Stadium. Students should plan to arrive no later than 1:15pm for check-in and line-up on the Softball Field.

The ceremony is general admission and no tickets are required to attend. There is NO RESERVED SEATING at the stadium. The stadium bleachers have wheelchair access; some chairs will also be placed below the bleachers for additional seating and accessibility. Guests should arrive early for optimal seating.
Additional details regarding the event will be available soon. Keep watching this page for more information!

---
In partnership with Lookiview Productions, the LMC Graduation will be live-streamed. You can purchase copies in advance filling out the form. Advanced copies are $15+tax or $30+tax after the ceremony.
---
Cap, Gown, & Tassel
Beginning May 13th, you may pick up your cap, gown and tassel at the LMC Bookstore. Cost is $17.56 per package (plus tax).
Students with a 3.5 GPA as of Fall 2018, including transfer units, will be eligible for honors designation at graduation. The honors tassel may be purchased at the LMC Bookstore as well.
---


Can I decorate my graduation cap? YES!
Students can personalize their caps
Do I have to wear the cap and gown? YES! Everyone participating in the graduation ceremony must wear their cap and gown. No garments are to be worn over the gown.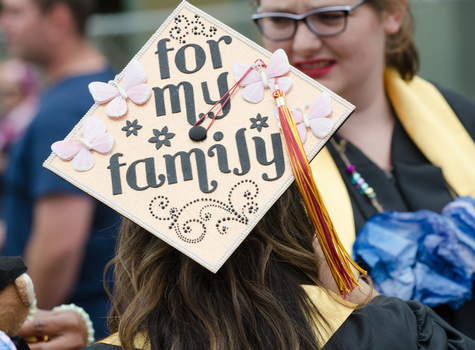 ---
Pre-Order Leis/Flowers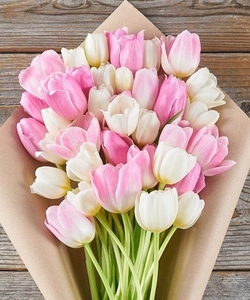 Flowers and leis are available for pre-order! Many more products and colors to choose from . See the full product list and pick up an order form in the Bookstore. Pay at the Cashier's Office by May 8th.

Pre-orders will be available for pick-up at the entrance to the Softball Field (where graduates must check-in) on the day of the event.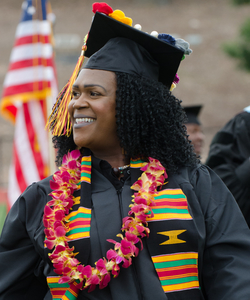 ---
Important Information - Graduation Parking
Graduation is the largest event of the year at Los Medanos College!
Every year more than 3,000 people (graduates and their guests) come to campus for this special event. This is in addition to the hundreds of students still taking finals on the same day. However, despite the large number of people coming to campus, the college only has 1,600 parking spaces.
What does it mean?
Simply put, there is not enough parking on-campus for everyone.
Due to the heavy parking/traffic congestion, it can take up to 1 hour to exit the parking lots after the Graduation event (and it can take up 90 minutes to exit Lot B & C)
What should you do?
Consider taking an alternate form of transportation to campus for the event (Bus, Lyft/Uber, etc.)
If you drive, consider parking off-campus at a nearby location and walking the short distance to campus. This will help ensure you get a space and reduce the amount of time you need to wait to leave after the event.
If you do try to park on-campus, we highly encourage you and your guests to carpool to reduce traffic congestion.
---
Frequently Asked Questions
What should I wear under my gown?
Wear comfortable clothing. For example, dress slacks and dress shirts for men. Dress slacks, blouse, or dress for women… and NO high heels. High heels are NOT allowed on the track. If you wear them, you will be required to remove them prior to entering the field.
Can I bring my purse with me?
YES. Small purses may be carried under the gown. No large purses permitted.
Can I bring my children to the graduation ceremony?
YES. Children are welcome to attend in the bleachers with an adult.
Are there disability accommodations available for graduates?
YES. Special requests for disability accommodations for graduating students should be made in advance by contacting Sonia Pantoja at (925) 473-7424 or spantoja@losmedanos.edu by May17th.
---
Some of our highlights from past graduation ceremonies!

2018
2017
2016