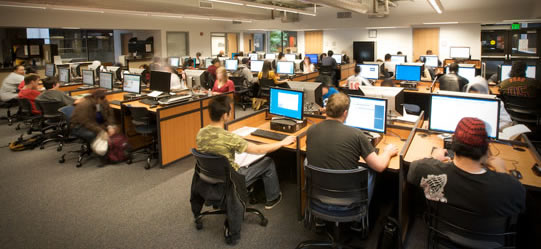 The following rules apply to the Drop-in Lab, room CO-200:
The following lab rules are enforced in order to keep the Drop-in Lab clean, and in excellent working condition. Students using the Drop-in Lab are expected to follow the rules at all times. These rules are also posted in the lab as a reminder to all students who use the computers for research and to complete homework assignments:
NO loud talking, singing, or humming.
NO food or open drink containers. Bottled water or capped drinks are fine.
NO viewing of inappropriate materials / websites.
NO children (unless they are currently enrolled and taking classes at LMC).
NO phone conversations. Step outside the lab to talk on your phone. Phones should be muted to limit disruptions to students working on assignments.
NO software installation unless specified by instructor.