How Can I Join?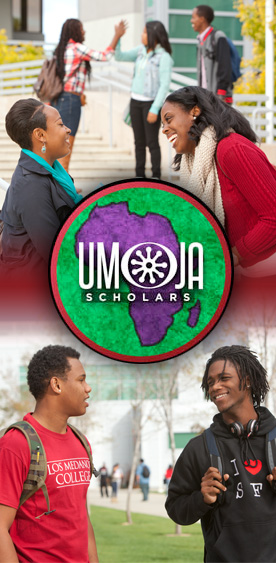 1. Read the Umoja Scholars Program Contract, be willing to agree to its terms, and fill out the online application.

Umoja Scholars Program Contract


2. Complete the online application (see link below).



3. Schedule an interview with Umoja Scholars Staff.



Once the membership process has been completed, Umoja Scholars will enjoy the benefits of registering for blocked Umoja classes in English, Math & ACS, tutoring and counseling services, and Umoja community events and activities.