Los Medanos Brentwood Center turns 10
Written for the Brentwood Press
Posted: 05.31.11 - 09:54 am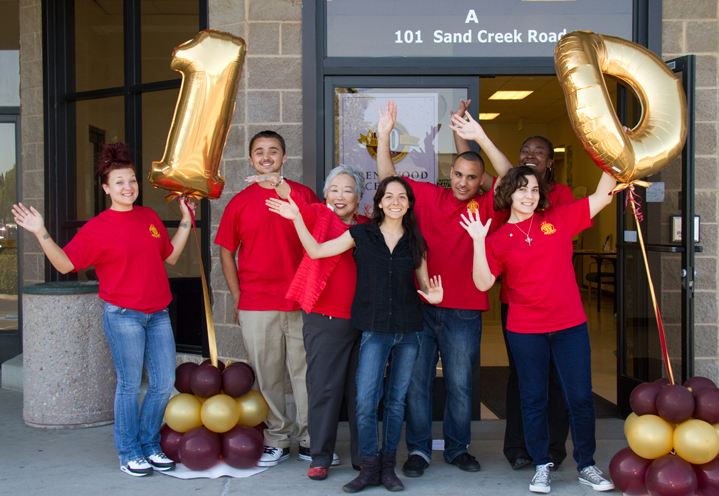 Los Medanos College recently celebrated 10 years at its Brentwood Center on Sand Creek Road. Local business, education and community leaders were in attendance, as well as college students, faculty and staff.
Students from the college's Rotaract club conducted tours of the facility and speech students shared why the Brentwood Center is special to them. Speakers included Contra Costa Community College District Chancellor Helen Benjamin, Brentwood Mayor Robert Taylor, current Interim President Richard Livingston, Governing Board Vice-President Tomi Van de Brooke, and elected officials including Assemblywoman Joan Buchanan, Supervisor Mary Piepho, Congressman John Garamendi and Sen. Mark DeSaulnier.
The Brentwood Center opened in the summer of 1998 at the Liberty Union High School District Adult Center on Second Street. In the fall of 2001, LMC negotiated a lease with the City of Brentwood and moved to the Brentwood Education & Technology Center at 101A Sand Creek Road.
The center's enrollment has increased significantly over the years. The FTES (full-time equivalent student count) was 329 for 2001-02 and 1,303 for 2009-10. The number of students served (headcount or individuals) has increased from approximately 500 students in the fall of 2001 to more than 2,500 in the fall of 2010.
The college is planning to build an education center near Marsh Creek Road and the Highway 4 Bypass. The new center would serve a maximum of 5,000 full- and part-time students, and staff 80 full-time and 200 part-time employees.
For more information regarding the Brentwood Center, visit www.losmedanos.edu/brentwood.