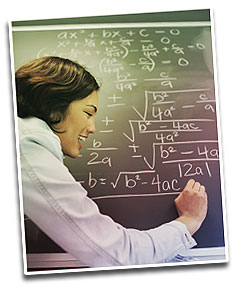 Building Supportive Relationships (family, friends, boss, faculty, etc.)
Find trustworthy and knowledgeable people to keep you accountable to your responsibilities

Communicate with family, friends, teachers, employer and tutors often

Make yourself available to them

Be open, attentive, involved

Find yourself a math buddy; make friends with your fellow students

Be willing to encourage others. Be willing to help and receive help from others

Use the safety net available to you at LMC; tutors, instructor, lab and other students.

Let your family know how important it is for you to succeed in math.
< Back to index >