Congratulations, Class of 2021!
673
Certificates of Achievement
169
Associate of Science Degrees
811
Associate of Arts Degrees
275
Associate in Science Degrees for Transfer
254
Associate in Arts Degrees for Transfer
---
Slides from video below: Tap down arrow icon to save a copy
Graduates by award for 2021

Legend
: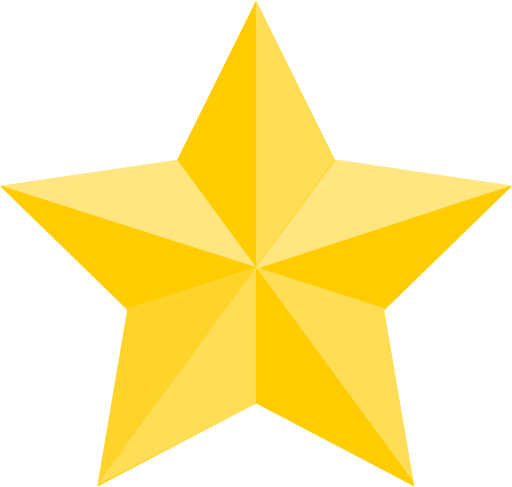 = Honors Status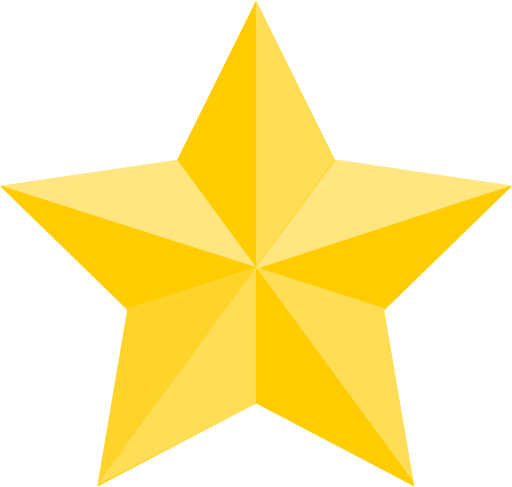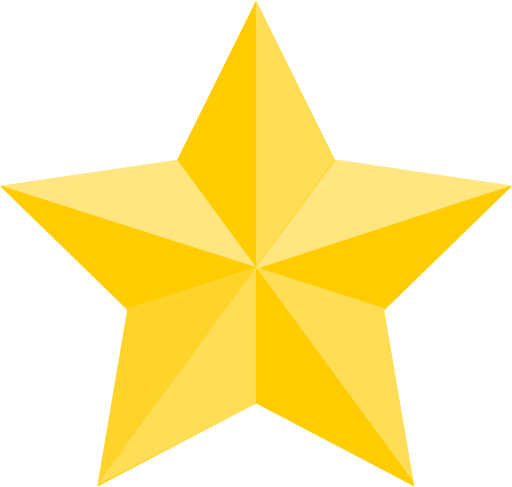 =
Presidential Honors (4.00 GPA)


---
---
Abdullah Faiez:
"All Praise To The Most High, We Made It!"
Alejandra Marroquin:
I love the effort that the school puts in that students have what they need in their academic process there is constant help from the institutions and that makes you feel relieved.

When we are on the eve of finals the school specificially the EOP program towards a game day where we could all disconnect for a moment from the stress that this causes, this gave me really good memories that I really enjoy.

There is no elevator for success, you have to take the stairs. If people are doubting how far you can go, go so far that you can't hear them anymore.
Alexandria Moore:
I love how LMC is so accepting and diverse, from age to culture, you will feel right at home.

Congrats, way to keep pushing !
Alexis Murillo:
Congratulations! We did it, not even a pandemic stopped us. May you continue to succeed in your goals.
Ali Khalili:
Tomorrow never comes until its too late.
Aliciana Elias:
Los Medanos College is the best decision I have made to expand my knowledge. Not only do I love LMC for helping push me towards my goal, but has brought me closer to those around me. LMCs campus is home and will always be a place I could go back to.

My favorite memory at LMC is meeting and getting to know those around me. I will always remember the memory of laughing with my professors and classmates.

Education is the most powerful weapon which you can use to change the world!
Alyssa Jecker:
I love how much the professors at LMC care about the success of their students and want them to do well in not only school, but also life.

A fond memory I have from my time at LMC is meeting so many wonderful and interesting people.

For the class of 2021 I want to say that I am so proud of all of us for making it out of such difficult times and persevering with our education through a global pandemic.
Amy Eudy:
I love that LMC offered evening classes, because it meant I could still work while finally completing my degree.

It doesn't matter how long it takes you to reach your goals; it only matters that you never give up on them.
Andrea Loreto Alday:
I really appreciate all of the support and guidance through my education at LMC. From the beginning counselors helped me design my education plan and guided me along the transfer process.

At LMC I was able to be apart of the PUENTE program which was definitely a second family to me where I have made lifelong friends.

It wasn't exactly what we expected, but I am psyched for the next chapter.
Angel Gordon:
I love how the professors want to help their students pass the class and pay attention to students that are having difficulty in the class they really have your best interest at heart.

My favorite memory was being apart of the EMT class I was struggling at first but my professor didn't give up on me and in the end I passed the class while also gaining life long friendships and skills.

As this chapter closes many more open so don't stop here it's only up from here, congrats because this and last year was a difficult one for everyone so be very proud we all made it out.
Angel Gomez:
I loved the caring nature that LMC provided. I never felt left out or out of place, especially coming out of the Marine Corps.

A fond memory I have was my time in Anatomy class with Professor Madden. Although we did not finish the course in person due to the pandemic, the enthusiasm and energy he brought everyday made me enjoy anatomy.

You are never too old to accomplish anything.
Angela A. Hayward:
Seeing it in the rear view mirror.

Keep plugging away, you will make it to the other side of the tunnel.
Anna Cordova-Bobadilla:
Do what you love and put yourself first always!
April Ann Angela Maravilla:
LMC is such a welcoming environment. It is diverse and has an amazing staff.

I miss MESA and being in the study rooms with my closest friends.

Good luck in all your endeavors, and don't forget where it all started. LMC PROUD!
Audrey Nituan:
I love the professors I've come to know and had the pleasure of learning from. Some of them have been great mentors and supporters. I'm glad to have taken their classes!

It's been an incredibly difficult year for everyone, and I'm extremely proud of what we've accomplished despite our personal trials. Congrats Class of 2021! All the best to everyone and their endeavors!
Berysel Noguera:
I appreciate the support I have received from transfer academy! They made made my transition to community college enjoyable and I will forever be thankful for the staff, teachers, and classmates that made my college experience one that I will always cherish.
Billie Terry:
What I love about LMC is this school is so diverse, there are students from all walks of life, and there are so many opportunities here if you want it. I also love that LMC recognizes and celebrates every culture.

I will never forget how much EOPS does for us students. They were always there for us during midterm, and finals week with their game days for stress relief, and tutoring study hall sessions to keep us on track, and let me not forget the good food and snacks they provided.

Philippians 4:13 I can do all things through Christ who strengthens me. I owe thanks to my Lord and Savior, my husband, daughter, mother-in-law & everyone else that showed me support. Love you all. Always Remember..."What is hard to endure, is always sweet to recall!" We did it!
Brenda Macias Ojeda:
I love how LMC has so many resources for its students to achieve their goals.

A fond memory I have of my time at LMC is going on college tours with the Transfer Services!

"Injustice anywhere is a threat to justice everywhere." – Martin Luther King Jr.
Bridgette Garcia Alvarado:
The people and professors! Everyone is so welcoming, kind and are open to help you in any way possible.

Puente's noche de familia.

Keep going! Do not stop. You are brighter than you think.
Bryan Rodriguez:
Don't worry, Be Happy!
Cameron James:
What I love most about LMC is how the staff engages with its students, there have been plenty of times I got some feedback that honestly kept me going on my academic journey. I wouldn't be the student I am today without LMC's staff, thank you.

A fond memory i had at LMC was all the times i would go to UMOJA and do homework after class and just bonding with peers, some of them were even my classmates. We had counselors there listening to anything we brought to them. I will truly miss all of the times we had there.

There is a past version of yourself that is so proud of how far you've come. Keep striving and always remember, setting goals is the first step into turning the invisible visible.
carissia elkins:
What i love about LMC is that LMC feels like a giant family, all staff and professors care all about their students and have their best interest at heart. LMC is a friendly and safe and caring environment.

My Fond Memory at LMC is when i volunteered with Student Life setting up and preparing the haunted house maze and getting a chance to participate as a dead witch was one of my favorite memories i will never forget

Graduation is not the end this is only the beginning of your first chapter of a great adventure of your life. don`t let life pass you by slow down and take a look around and venture into the great unkown and never stop giving up keep pushing forward to that grand glory in life.
Carla Alfaro:
You are not the darkness you endured. You are the light that refused to surrender. John Mark Green Mom , Ana & Gerardo you are the reason why I still fighting , los Amo!
Christian Cruz:
What I love about LMC is that you are always welcome on campus and the campus jobs available work great for your school schedule.

A memory I'll have of LMC is working for the Police department and meeting the great people who keep our campus safe and secure.

You learn more from failure than from success. Don't let It stop You. Failure Builds who you are as a person.
Ciera Thigpen:
I love that LMC is very inclusive and that there is always a place for all students to feel welcome on campus.

The past school year has been hard for many but we did it and we should all be very proud of ourselves.
Courtney Jane Sanchez:
I love the supportive community and I couldn't have succeeded without them!

My favorite memory is working at Transfer & Career Services with all my coworkers and supervisors!

Congratulations, wishing you all the best in the next chapter of your life!
Daisy Acosta-Campos:
I loved the many communities that LMC had because they all made me feel welcomed.

One of the best memories that I had from LMC was being able to be a part of so many different kinds of communities that then allowed me to form such amazing friendships.
Daniela Garcia:
I love how helpful the lab staff and counselors are.

My Quote - " She believed she could, so she did. "
Daniela Garcia:
I love how helpful the lab staff and counselors are.

My Quote - " She believed she could, so she did. "
David Dyte:
The knowledge gained and the experience gainedat LMC was exhilarating.

Getting a hands on experience with various tools and equipment while attending the Electrical Technology Program.

Stay strong an keep learning!
Deirdre Ferrari:
Love the availability of the instructors and counselors.

Earning my certificate of achievement.

Continue to pursue your dreams despite our world right now.
Destinea Tucker:
Lmc has great teachers that are dedicated to their jobs and students.

Multicultural class was very great

Correct what you can , learn from what you can't .

-Toni Morrison
Devanae Adams-Dukes:
I love all the staff here everyone was very helpful and encouraging me throughout this journey.

I made it to the DEAN'S LIST.

You are braver than you believe, stronger than you seem, and smarter than you think.
Diana Ramos:
What I love most about LMC are the people. There was so much guidance that I was able to receive and that was available to me.

A fond memory I have was from my first semester at LMC where I had just finished my club meeting for WinS (women in STEM) and I went to the MESA Christmas party. I had fun talking to my classmates and really getting the college experience I wanted.

Even throughout the circumstances that we faced in 2020 and 2021, we have made it! We should all be proud of ourselves for this amazing accomplishment.
Dillan Velazquez:
Now that we've completed Los Medanos College it's now time to up our game and be the best we can be at the university of our choice.
Echo Ortega:
I love the sense of community. I always felt at home on campus.

"The haunted house" in my first year at LMC was a lot of fun. It was one of the few things we got to do as a group before the pandemic hit and it is a memory that I will treasure for a long time.

Listen, I started college as a straight female Roman Catholic; I came out of college a omnisexual male Pagan witch. Life doesn't always turn out the way you expect it to. Just roll with it and you'll be ok
Elizabeth McLaurin:
The library, LMCAS, the softball field, the nature center, the journalism lab, and the people, most especially the people.

You believed you could and so you did. Very happy to share this moment with you, Class of '21.
Evila Briones:
I loved all the support and encouragement I received and how LMC never let us become "a starving college student"

Thank you LMC!

Meeting my new friends and campus, and knowing that all the faces had one common goal "SUCCESS"

Hard work and dedication pays off. Congratulations!!
Faustina Ikwudinma:
The most sublime characteristics of LMC among others is her heterogenous nature. A community with various diversity yet united as one in love and common goal. There is no room for hate or discrimination in this great institution. LMC sees past color and treat every one as human.

I appreciate the honors centers and all the supporting resources, the library and all its resources, the math lab and their wonderful patient tutors, courteous book store attendants and of course the scenery especially by the lake. What a beauty to behold!

We made it. While this journey has ended a new one has just began. Be determined. Do not give up. There is a huge reward in hard work. Hard work certainly pays.
Gabriana La:
I love how I was able to form connections and build a diverse community of people with similar interests and goals through my time in the Women in STEM club. Being a part of this club definitely made my time at LMC memorable and helped me grow as a person and woman in STEM.

One of my fondest memories at LMC would be attending the yearly MESA Winter Retreats! Getting a chance to take a break from my studies and spend time with friends is always appreciated.

We've all worked hard these past years, and now we're onto bigger and greater things! Congratulations everyone, we've earned it!
Grace Lumpkin:
I can do all things through Christ who strengthens me. With that being said "My mission in life is not merely to survive, but to thrive, and do so with passion, some compassion, some humor, and some style."

-Maya Angelou
Harriet Craig:
You can MANIFEST your desired LIFE. This takes great discipline, patience, focus, and consistency in reaching your higher educational goals. With these qualities you to can become an Educated BOSS. Continue to strive for SUCCESS in every walk of life that you choose.
Harriet Craig:
You can MANIFEST your desired LIFE. This takes great discipline, patience, focus, and consistency in reaching your higher educational goals. With these qualities you to can become an Educated BOSS. Continue to strive for SUCCESS in every walk of life that you choose.
Imani Mcafee:
The people

Be yourself everyone else is already taken!!
Isabella Dekelaita:
I loved the smaller class sizes of the Honors Classes. It allowed for deeper discussions and a better student to teacher ratio.

The fondest memory I have at LMC is all the new friends I was able to make!
Jacqueline Ruano Gutierrez:
Sus sacrificios y apoyo son la razón por la cual lo logré. Gracias mama y papa
Jacqueline Hernandez:
My time at LMC allowed to fully grasp why I was in college and what I want to do with my career path.

There were so many laughs shared in the LatinX center on campus. Many of of shared our struggles with being first generation students but were always there to support each other.

Devote your heart.
Jasmin Traill:
LMC not only provides students with the tools to succeed, they show students that even their wildest dreams are possible with hard work and dedication.

I will always remember Professor Madden's corny jokes and hip hop references!

A pandemic couldn't even hold us back, so why stop now?! Keep shining Class of 2021! We did it!!!
Jasmine Ortiz:
What I love about LMC is that the teachers and staff are very supportive and assertive. Especially, the teachers remind you that anything is possible to succeed in your academic goals.

A fond memory of my time at LMC is creating new friendships through Transfer academy and touring campuses!

No matter which road you choose, No matter how long it may seem, Let your heart be your guide along the way. Great things come from hard work and perseverance.
Jastin Banger:
What I love about LMC is that all the faculty members are extremely knowledgeable and helpful. They're understanding and are always there for you.

A fond memory I have of my time at LMC is doing labs with my friends and classmates. Doing experiments outside of class was always the most fun.

This is only the beginning, the best is yet to come so keep working hard and keep thriving.
Jenna Winn:
One thing I love about LMC is how the staff is dedicated to their students educational needs

One fond memory I had at LMC is when Professor Cabral took myself and another student up to the rooftop to observe the planets. We seen Saturn, Jupiter and Pluto which was an amazing experience!

"If you have a dream, don't let anyone take it away. And ALWAYS believe that the impossible is POSSIBLE" -Selena Quintanilla
Jennifer lopez:
Congrats class of 2021!
Jessica Solis:
LMC has aided me in much of my growth both as a student and as a person. I love that LMC is a place that I have been able to proudly call my college for the past few years. Its a bittersweet feeling to move on but I wouldn't be who I am now without my time at LMC.

I love that I was able to attend college at the same time my younger sister did. I also enjoyed being apart of MESA and Transfer Academy as they were both amazing and encouraging through my time here.

Congrats to all the graduates! I hope you continue to reach for your dreams and create the life you want. and remember, We didn't come this far to only come this far, here's to the next chapter in our lives and all that is to come! Best of luck!
jessica alarcon:
The awesome resources that were offered at LMC and the memories that I had with my friends before COVID.

Going with my friends to get food in between my classes and always hanging out with my friends.

When you leave here don't forget why you come here and don't forget the memories you had here.
jessica alarcon:
The awesome resources that were offered at LMC and the memories that I had with my friends before COVID.

Going with my friends to get food in between my classes and always hanging out with my friends.

When you leave here don't forget why you come here and don't forget the memories you had here.
Jesslynn Allen:
Exciting times are ahead!
Jesslynn Allen:
Exciting times are ahead!
Joanne Henderson:
You Reap What You Sow.
Jocelyn Sanchez:
Congrats to all of the 2021 graduates, we did it!
John Ervin Ulysses Abalos:
We did it! Congratulations Class of 2021.
Jontara West:
I love the Child Development Department at LMC! They help all their students succeed and prepare for the teaching life!

A fond memory I have from my time at LMC is from enjoying my time as an athlete and connecting with the different staff!

Let's Get UP Outta Here!!
Judith Mondragon:
We have over come so many obstacles and we can finally say that we are done with community college. Now it's time for the next chapter of our lives.

Congrats Class of 2021!
Judith Mondragon:
We have over come so many obstacles and we can finally say that we are done with community college. Now it's time for the next chapter of our lives.

Congrats Class of 2021!
Jules Dongho:
The flexibility of the programs

Hand on while training

Go Class of 2021 , keep the good work
Julian Mispireta:
"It never ceases to amaze me: we all love ourselves more than other people, but care more about their opinion than our own." ― Marcus Aurelius, Meditations.

Homo homini lupus est (Irma - translation - Man is a wolf)
Justina Perez:
"Follow your passion. It will lead you to your purpose." -Oprah Winfrey
Kameron Pacheco:
The charismatic and attentive art department that really got me invested in learning how to become an artist.
Kathryn Patterson:
I love the opportunities for growth. Everyone wants you to succeed and it's just an incredible community of people, both students and staff, who always lift each other up.

I'll never forget the lengths the LMC Honors club went to to give us an incredible experience throughout the COVID pandemic. My favorite experience was the Halloween trivia night. There was so much laughter and spooky fun, it almost felt like we were really together.

As we move on to the next stages of our lives, whatever they may be, always be proud of the accomplishments we've achieved and always have the courage to live the lives we choose for ourselves. Congratulations!
Katie Abarca:
The amazing staff, students, and professors that want you to do your best.

The summer bridge program was really fun and gave me more reason to look forward to further my education at Los Medanos and to transfer to a 4-year university.

Learn from Yesterday, Live for Today, Hope for

Tomorrow.

- Albert Einstein
Keochia Allen:
The staff, the community, the help and the variety of programs and opportunities they offer to help students fulfill their dreams.

Doing Art projects around the campus & my Art being selected to be apart of the Art Gallery & show.

"I can do all things through Christ who strengthens me" Phillippians 4:13

" For nothing is impossible with God" Luke 1:37
Kimberly Stelly:
LMC faculty and staff providing basic necessities for students who need them, will always be one of the best things about this school.

What you have accomplished at LMC is just as important as your accomplishments anywhere else. Don't let people tell you otherwise.
Klarisse April Tan:
I love the professors that took the time to work with me and pushed me to do more because they saw something in me.

One semester I joined the vocal technique class with Professor Henderson and he selected me to be one of the soloists for one of our concerts that semester. I had never sang in front of any crowd before that class, but it was such a great experience once I was on stage.

We pulled through, even during the hardest and most challenging year and a half for the whole world. Keep the momentum and motivation up in whatever you decide to do after your time here. The greater world awaits us.
Kristina Villanueva:
I love how great the staff is and how helpful the resources are!

Making new friends through my classes and through the transfer academy.

Despite the long year, we finally graduated!
Kyle Ammatuna:
No Pain, No Gain! Congrats to everyone!
La Terra Grays:
I love LMC I couldn't have done it without the support from EOPS UMOJA THANK YOU

Don't give up and push through!
Lakisha Ruffin:
I love the diversity and the encouragement no matter what level of education background or when you decide to come back! Your welcomed

All of my professors were amazing. I almost gave up on my college career loosing my first and very loved Professor Mrs. Gatehouse who I had my first ASL class but being able to have Jen Finnigan sealed up the wound of the lost perfectly she is considered family to me.

Congratulations always remember no matter how you we got here or what brought us here. The bumps down the road was all worth it we made it. Covid-19 was and still is a pandemic will can't and won't forget but we didn't give up. Keep striving your purpose is being revealed.
Laura Vaquerano:
my fondest memory at LMC are all my night classes that I took and how helpful all my professors were for me to get where I'm at right now!

Develop success from failures! Discouragement and failure are two of the surest stepping stones to success
Leila Bravo:
The amount of support that was given to everyone during this pandemic and is still supporting everyone.

The activities that LMC has put on before the pandemic was a good way to come together as a community.

Congratulations to everyone who has make here, even when online school wasn't a ideal of college. Keep up the good work!
Leslie Gomez:
"The Rose That Grew from Concrete" - Tupac Shakur.

Dedication to my parents: Adrian Nuñez Gomez & Susana Ruiz Gomez. Para mis padres que llegaron sin nada pero me lo dieron todo. Los quiero mucho. Si se pudo!
Luwanda Jordan:
What I love about LMC is the relationships with peers, couselors and staff. Everyone is always willing to help and point you in the right direction to assist you in reaching your educational goals. Everyone works together to accomplish the most important thing; being successful.

My most fond memory that I have at LMC is all of the EOPS events where I've had the opportunity to meet other students, have fun and study.

Never underestimate the power of dreams and the influence of the human spirit. We are all the same in this notion: The potential for greatness lives within each of us." — Wilma Rudolph
Luz Orbeta:
Thank you to my parents who came to this country to make a better life for my family, without them I would not be able to do any of this!
Maddie May:
Can't wait to continue my education at the University of Nevada, Reno.
Madina Ahmadzai:
The respectful professors and all the environment over there and the friends that we got from there and beautiful building and kind people working there

I never knew that I would ever have class together with my oldest sister however we had one in 2019 and we really enjoyed

Nothing is impossible! We made it yay
Maria Ruiz:
"If you have a dream, don't let anybody take it away. Always believe that the impossible is possible."
Maria Lopez:
I love that LMC has so many professors that care and are willing to help you succeed! I didn't feel alone as I was trying to navigate college.

One of the best memories I've made is all the friends I was able to make while at LMC!
Mark Bravo:
I love the community and the amount of great people that just come together and just make the college experience that much better.

When I got to meet everyone along the way, to work on creating and helping out the people at student life with club and campus events.

Do the improbable Achieve the impossible Always inspire Be yourself
Melissa Macciocchi:
How supportive my professors have been! As well as all the programs and fairs they have to get information out!

Working with cadavers in anatomy!

One step closer to our future!
Mercedes Delago-Sataua:
What I loved about LMC was the community and professors I was able to learn from!

My fondest memories were always at volleyball practice and being blessed to redshirt for an amazing team! Will never forget the amazing time I've spent with those amazing ladies!

College is like looking both ways before you cross the street....and then you get hit by a pandemic
Miko Fox:
You do not have to rush and finish. Take time off to live your life, travel and figure out what you really want out of life. School and careers will always be there.
Mirada Lujan:
I would have to say the Science department professors have made the biggest impact at LMC, they have made it fun and easy to learn a hard subject.

All of the friendships I have made and the funny moments in the Science Lab building!

We did it even with all of the obstacles and challenges we had to endure with living through a Pandemic, if we set our minds to it, we can achieve it!
Moises Figueroa:
What I love from LMC is how caring and helpful everyone was to achieve my goal on transferring to a new school and finish LMC.

A fond memory I have at LMC is how in-person school got cancelled indefinitely when COVID came around.

Hard work will eventually pay off!
Myliah Pike:
Thank you, LMC for being such a welcoming environment. I loved the amount of encouragement I received, to finish strong and to not give up. I enjoyed my time here and cannot wait to see what the future has in store!

Thank you UMOJA and Transfer Academy, I have so many great memories attending both programs!

"Never be limited by other people's limited imaginations." - Dr. Mae Jemison
Nafisat Mustapha:
Staff's willingness to help students.

Waiting for my classes with my friends,in the library and the time I spent working in the library.

Show the world what you are capable of!
Nala Apodaca:
I loved being around people who looked like me. LMC gave me a sense of community.

I had Prof. LD Green for English and I was a tutor for them, they were an amazing teacher and I appreciate all the work they did to help me and their students succeed. I also joined the LGBTQ club and got to go to an event or two with them which was nice :)

We made it and we have so much charisma, uniqueness, nerve and talent for that!!!!! ????????????????????????????????????
Nia Cade:
My favorite part about LMC is that it has so many different ways to support the students from the clubs, different programs like Umoja, dedicated counselors and amazing teachers.

I find that my best memories have taken place in Mrs. Faiths Becoming a Scholar course. Taking this course helped me with setting goals for the future and it also helped me with developing a sense of academic purpose.

Work hard in silence. Let your success be your noise.
Nicholas Ordonez:
It doesn't matter how early you are, there will never be any parking
NICHOLAS GANTT:
The thing that i really loved about LMC was the atmosphere of the college. The campus makes you feel like you are on a actual university campus; but smaller, and with more support.

One of the most fond memories I had here at LMC is the events. I'm part of the school's Umoja Club, and one of things I will enjoy is the events the club plans for the students' like, bowling night in November.

Congratulations To All Of The Graduates! WE DID IT!!!
Nikita Castillo Urena:
Write it down!
Nikita Castillo Urena:
Write it down!
Olivia Pope:
No matter how tough it got through the end of the year we did it!
Orianna Todd:
LMC sets a great environment for students to discover and pursue what they want to do. I've learned so much about myself while going here. I am beyond grateful for LMC and their wonderful professors' help in my success and being the person I am today!
PAT PAYTON:
I had 3 teachers who stood out from my other teachers who made college a place I looked forward to coming too weekly, as well as an adventure for learning. My hat goes off to Prof. Noel James (Eng. 95), Prof. Katherine Anderson (Eng. 100) and Prof. Bauea Crosby (Math 25 & 30)!!

Martin Luther King Jr. said it best "If you can't fly, then run. If you can't run, then walk. If you can't, walk then crawl. But whatever you do, you have TO KEEP MOVING FORWARD". Congratulation Class of 2021! We all Ran, Walked and Crawled to finish this race for 2021! Well done
Pia Mariano:
Graduating with an Associate in Arts Degree in both Music and Liberal Arts.

It does not matter how slowly you go, as long as you do not stop.
Pierrette Mpoyi:
What I love about LMC is the professors, most of them were good and trying to help and see you succeed. Some were so kind that I get to hug them whenever I see them. And with the pandemic, they were understanding and made my days in class comfortable. Many thanks to all of them.

Congratulations to all of you who made it this year. A year of struggle and uncertainty. Walking in the same shoes as you, I know how hard it was, and I know that you are proud of yourselves. Good luck with your next endeavours.
Priscilla Huff:
I loved the inclusive environment and all the support from my professors and peers to succeed!
Raul Mora:
A thing that I love at LMC is the student diversity.

At my time in LMC a found memory is getting help from professors when I needed it.

It's a big step for Class of 2021 and always pursue your dreams!
Rebeca Mosqueda:
The teachers I have had through my journey here at LMC have been helpful and inspirational, and some have EVEN encouraged me to further my education.

The confidence I gained during and after my speech class

Your journey is what makes your destination reachable -Rebeca M
Roshanna Newt:
They treated students like family

Everything

Don't let nothing or no one stand in your way of your dream... You're never too old to finish.
Sage Inderbitzen:
What I love about LMC is the amount of acceptance and motivation every professor and counselor gives. LMC has helped me to get out of my shell and has taught me that everyone is there to help.

A fond memory I have at LMC was working and gaining a family at the Student Bookstore. I have never felt such motivation and acceptance so quickly.

"A beautiful woman is a beautiful woman, but a beautiful woman with a brain is an absolutely lethal combination." ― Prabal Gurung

Great job Class of 2021, we made it!
Sandra Velasquez:
"Your hardest times often lead to the greatest moments of your life. Keep going. Tough situations build strong people in the end." -Roy T. Bennet
Sandra Melara:
The one thing I loved the most about LMC is how encouraging the counselors I encountered were. How helpful and in some cases motivational my professors were. They took the time to listen and without knowing were there when I needed them the most.

Self confidence, is greater than any doubt this world may ever cast on you. Through the darkest of moments I refused not to believe in myself. The drive that my family brewed within me, is what has allowed me to be here today.
Sandy Polanco:
Its a friendly place and very helpful professors.

Meeting new people and playing volleyball at the state playoffs.

"Beginnings are usually scary, and endings are usually sad, but its everything in between that makes it all worth living." -Bob Marley
Sarai Flores:
Congratulations Class of 2021. We did it. We achieved one of our many goals. Let's push forward and achieve many more.
Sean Anderson:
Love it because I went there for two years. And got a associate degree in science. That's why a love lmc college in Pittsburg California.

My first year at lmc .
Sergio Gomez:
Puente was a great program to help navigate through college.
SeTavia Meacham:
I love the diversity! At LMC no matter where you come from or how old you are, you can easily fit in.

From start to finish and the beginning of a never ending journey at LMC it was all worth it, every sweat and tear working hard to pass and gain knowledge and a experience that would never be forgotten!

"Reach for the sky, the imperfections are limitless we live and we learn with the time that's given to us. Be Forever Grateful!" -S.MIQUE
Sianne Enis:
What I love about LMC is the environment. The environment is welcoming and the faculty is always reaching out to students and helping them any way they can.

A fond memory I have at LMC is taking part in the Halloween event. I enjoyed volunteering for the event and also going through the haunted house.

Class of 2021 never stop reaching for your goals and don't be afraid to ask for help along the way. Im wishing you all the best in life and your future endeavors. "You may encounter many defeats but you must not be defeated" Dr. Mya Angelou
Sierra Heuer:
The support from all the lovely staff at LMC. From admissions to teachers to counselors and anyone else, I always felt welcome and appreciated.

Decorating the Honors lounge with my fellow students when the Student Union first opened.

No matter what you do, don't forget to treat yourself for doing the little things.
Sol Murguia:
I Love that the counselors and Professors went out of their way to help me succeed in their classes, but most importantly prepare me for life. LMC has the most dedicated students and best feeling of community which made my first two years of college enjoyable!

Watching "Two Sisters and a Piano" in the LMC Theatre because of how talented the actors and the production was.

Congratulations on your well-deserved success! Best wishes for your next adventure!
Tabby Bahramand:
Congratulations class of 2021! You have come so far, yet this is just the beginning.
Tesfanesh Egzi:
I love LMC because it has good education system.

I am immigrant and English is my second language, so my memory was how I communicate with people.

I thank you God for my accomplishments and without him I can't be here. Congratulations class of 2021 and we made it, May God follow you till the end.
Thyra Cobbs:
I love everything about LMC! Being a part of the LMC community is a big part of my personal identity. LMC has the most genuine and down to Earth people.

I remember being in the Umoja Scholars village and laughing with my fellow peers about nothing, really. We were just so close with each other so we enjoyed each other's company.

We survived COVID-19, now we are on our way to becoming the new generation of leaders!
Tiffany Fisiiahi:
I love that LMC is right in my hometown. I got to spend these years further embracing this extraordinary city that is Pittsburg. LMC gave me a sense of belonging, pride, and thizz that I will carry with me until the day I'm sitting in a CEO chair making millions. Thank you LMC!
Titilayo Banjo:
Congratulations! We made it! Good luck to everyone pursing their education further!
Trinity Moses:
I love how supportive and friendly the staff is on campus. They helped and supported us throughout the pandemic which made things feel less stressful!

A fond memory I have of LMC is all the smiles and laughs I had on campus with my friends.

Don't give up on your dreams! Keep your head high and follow your strides. Let the tides take away your worries and just roll with the flow and remember it won't rain all the time!
Tyisha Paulk:
I love the fact that it's close, diverse and have a wonderful supportive staff.student I'm proud to be a mustang. I've over came every obstacle with the help of my fellow classmates, counselor and EOPS Without the help of EOPS there's know way I would have made it.

The first class I ever took my classmates ask me about financial aid, I told the I was scared to go to office and I paid for school at break they took me to the financial aid office to sign up and to the EOPS office to sign up from that moment o know LMC was a family

We have done it and this has shown us even through difficult times we still can accomplish our goals. We are unstoppable and sky the limit from here on out !!!
Vanessa Contreras:
What I loved about attending LMC was the flexibility they offered to each and every student. We all learn differently, and being able to take classes at the campus and online was what helped me achieve my goals.

Fond memories were made within the classroom with other classmates. It's the intimate moments that we could all understand that hit home.

The best is yet to come, congratulations for your hard work and dedication! WE DID IT! This is for you Giovanni & Adrian Es por ti TATA!
Vanessa Arriaga:
What I loved about LMC was the great professors that have helped me succeed throughout my time here.

A fond memory of a time I have had at LMC was taking child development classes and working at the child study center. I learned so much and gained a lot of amazing experience teaching and working with children. I truly found my passion here!

"Wherever you go, go with all of your heart!" -️
Vanessa April Hoy:
We did it! Congratulations class of 2021
Yanina Salazar Angulo:
Everything!

Dedication of my teachers to help students succeed

The Best Things Come to Those Who Don't Give Up!
Yesenia Garcia:
I loved how many resources there were to help me be successful here at LMC. The counselors and staff here were amazing!

My favorite memory at LMC is when I would walk around the lake with my friends and when there would be stands up with people either selling things they made or giving free pizza and hot dogs!

Don't trust anyone that says you can't do it. Show them you can.
Yolanda Jazmin Pena Lares:
Another goal was accomplished in my life due to the help of my parents, brother, and family. This goal is due to all your help and I share this accomplishment with all of you.
Yousef Saleh:
I love everything about LMC, EOPS, staff, admission, and professors were all great company throughout my journey in LMC. One of the things that helped me succeed is the motivation and help I got from EOPS and Professor Sandy Jones. Thank You for everything LMC!

A fond memory that I have is when our computer science class with professor Jones went to LinkedIn and had dinner. It was a great experience.

The more you negotiate, the more options you will have.
Zoheb Amin:
LMC gave me the opportunity to reestablish myself and turn my mindset around. I didn't do the best in high school and wanted a second chance. LMC gave me that choice and I was able to flourish throughout my two years here. LMC humbled me and paved a pathway for me to succeed.

I created an indoor and outdoor soccer club at LMC. It was initially an idea but that dream eventually turned into reality. I was able to meet and become friends with former soccer players, parents, and international students. I was able to have the most fun with them here.

Never hesitate to try new things. Don't be afraid of challenges, go face it and experience it. You'll never know the other side if you don't attempt to try. Put yourself out there and just give new things a try. Take classes/join clubs and create connections, it's worth it.
---
In case you missed it!
Where are you going?
View our Scholarship Winners!