Theatre Arts for Transfer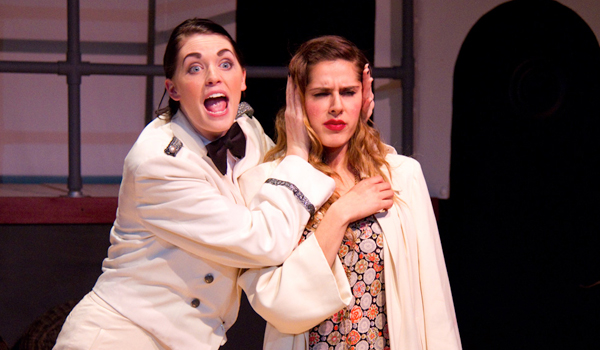 The Associate in Arts Degree in Theatre Arts for Transfer at Los Medanos College is a 60-unit degree program designed to prepare students to transfer and study Theatre at a California State University.
The program, which requires 18 units of lower division work in Theatre, is combined with the California State General Education Pattern to prepare students to take upper division courses at a California State University. Typically, students who complete this program will be able to complete their upper division coursework at their chosen CSU in two additional years. Students obtaining a degree must earn a minimum 2.0 GPA for all course work and achieve a minimum Grade of C or higher for all major course work.
Please contact an advisor or counselor for advice on course selection.
Required Courses:
| | | |
| --- | --- | --- |
| DRAMA-016 | Theatre Appreciation | 3 |
| DRAMA-020 | Principles of Acting I | 3 |
| DRAMA-050 | Theatrical Production I: Acting for Performance | 3 |
Select three courses:
| | | |
| --- | --- | --- |
| DRAMA-021 | Principles of Acting II | 3 |
| DRAMA-040 | Theatrical Stagecraft | 3 |
| DRAMA-041 | Theatrical Design | 3 |
| DRAMA-051 | Theatrical Production II: Intermediate Acting for Performance | 3 |
| DRAMA-052 | Directing and Collaborative Performance | 3 |

Total units required for major is 18 Units