Business Administration for Transfer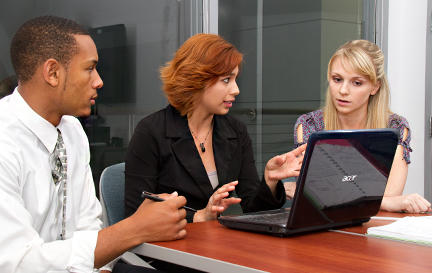 The Associate of Science in Business Administration for Transfer Degree is designed for students desiring advanced degrees in Business Administration. The LMC Business Administration courses meet lower division transfer requirements for Business degrees such as accounting, marketing, management, international business, or finance. The curriculum includes the first and second year requirements for transfer to a four-year institution. A baccalaureate degree is the recommended preparation for those considering professional careers in business.
To achieve the Associate in Science degree in Business Administration for Transfer from LMC, students must (1) complete the Business Administration major requirements (2) fulfill the CSU General Education requirements and/or IGETC requirements (3) complete 60 college transfer level units and (4) obtain a minimum grade point average of 2.0. Students are strongly advised to meet with a counselor to discuss transfer requirements and lower division major preparation that is needed for their intended school.
The specific program requirements for an AS-T in Business Administration are listed below. Some courses may double count and satisfy both the major and an LMC General Education requirement or Graduation requirement. Students will be able to complete the major, the General Education and Graduation requirements within 60 units.
Required core courses (17 units):
| | | |
| --- | --- | --- |
| BUS -186 | Financial Accounting | 4 |
| BUS -187 | Managerial Accounting | 4 |
| ECON-010 | Principles of Microeconomics | 3 |
| ECON -011 | Principles of Macroeconomics | 3 |
| BUS-294 | Business Law | 3 |
List A: Select one of the following (3-4 units):
| | | |
| --- | --- | --- |
| MATH-037 | Applied Calculus | 4 |
| MATH-034 | Introduction to Statistics | 4 |
| MATH-035 | Finite Mathematics | 3 |
List B: Choose any course from List A not already used and/or from the following (6-8 units):
| | | |
| --- | --- | --- |
| COMSC-040 | Introduction to Computers | 4 |
| BUS-109 | Introduction to Business | 3 |
| BUS-059 | Business Communications | 3 |

Total units required for major is 27-28 Units