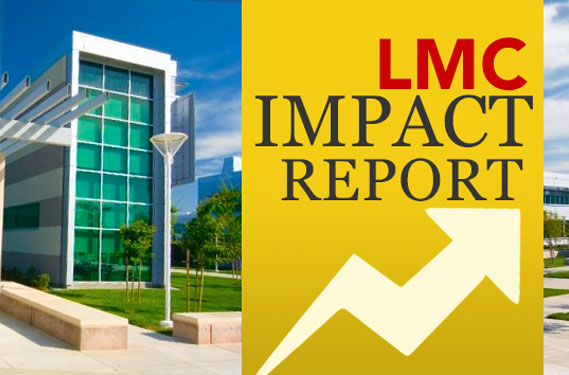 At its March 27, 2019 meeting, the Contra Costa Community College Governing Board accepted a report on the economic value of the District and its three colleges, including Los Medanos College. The study assesses the spending of the District and colleges in their respective operations, and investigates the economic contributions created on the business community and the benefits generated in return for the investments made by key stakeholder groups.
"LMC's collective economic impact to East County is profound," stated Dr. Bob Kratochvil, President of Los Medanos College. "This report quantifies the important work we do for our community in financial terms, and reinforces the role of the College as a regional economic driver. LMC serves as an extremely valuable asset focused on industry needs, graduating qualified students into the workforce, and providing quality education that ultimately advances our local economy."
The report, entitled "Analysis of the Economic Impact and Return on Investment of Education" was prepared by Emsi, a leading provider of economic impact studies and labor market data to educational institutions, workforce planners, and regional developers in the U.S. and internationally. Since 2000, Emsi has completed over 1,800 economic impact studies for educational institutions in four countries.
Below are the Districtwide report, the Los Medanos portion, and a Fact Sheet regarding the economic impact of Los Medanos College.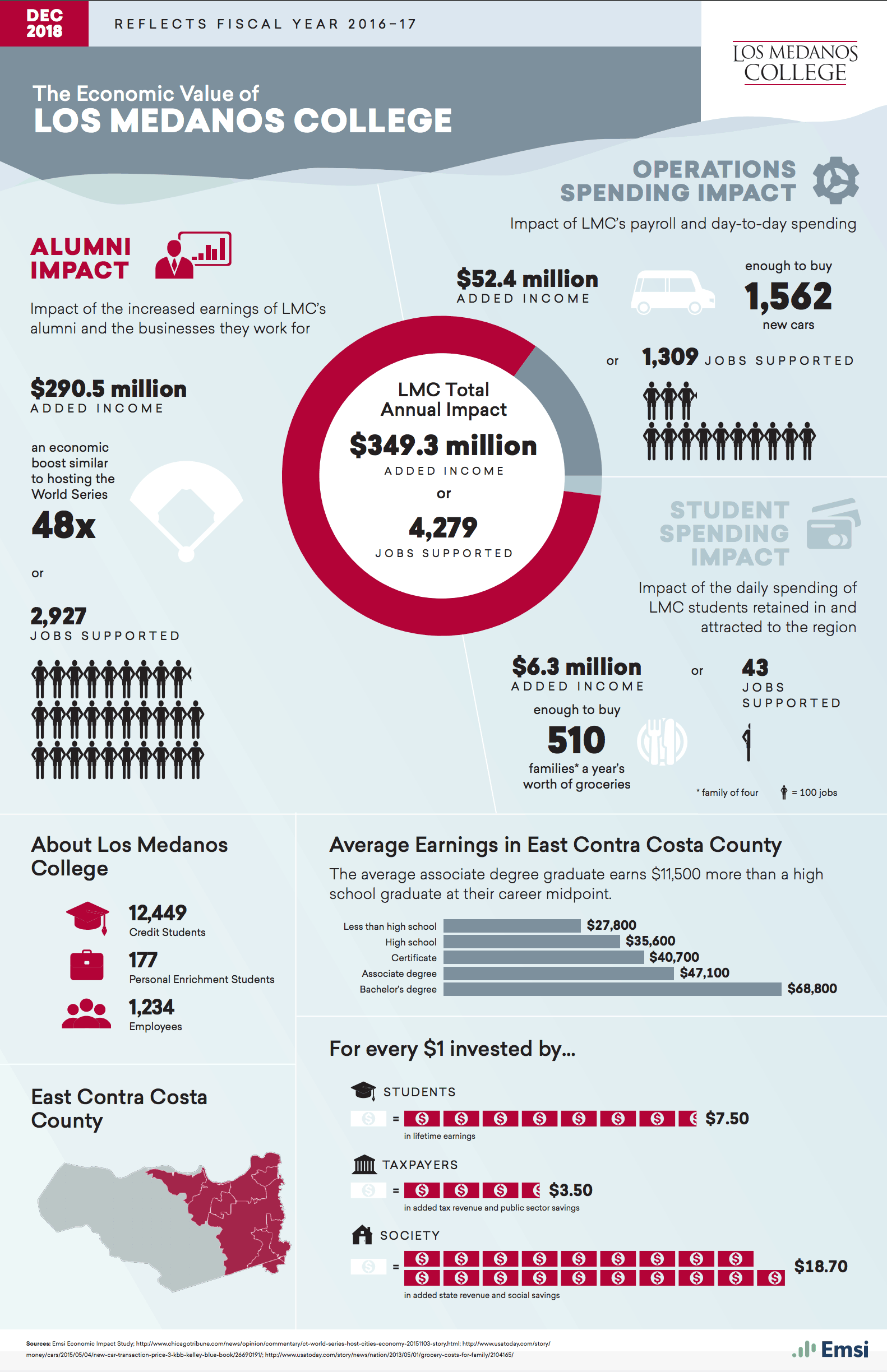 (+) Click to expand the transcript for the image above
EMSI Reports
A districtwide impact report, which includes data from all three colleges in our District, has also been conducted and can be accessed on the District website.