Los Medanos College Lake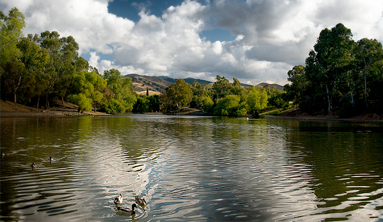 The nine acre lake is home to many species of domestic and migratory birds as well as large fish and turtles. The lake is used for daily walks both by students and staff of LMC as well as the outside campus community with stretching stations along its shores.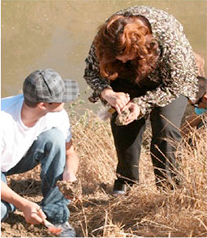 There are upper and lowver paths around the lake. The lower path is just a little under a mile and the upper path through the trees is a little over a mile.
The water that fills the lake is collected rainwater from various sources. When there is not enough rainwater the lake is filled with water from the canal south of the campus. The water in the lake is then used for irrigation of the campus grounds.
Anthropology instructor Liana Pedilla-Wilson and student examine an item of interest on a recent dig.
Last Updated 1/26/18