Pittsburg Campus, Core Building, Room #CO 200, Phone: (925) 473-7788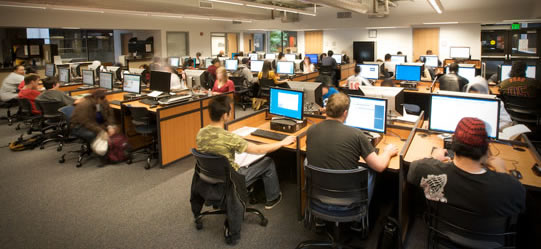 HOURS OF OPERATION


Monday - Thursday
Fridays / Weekends / Holidays


CLOSED for the Spring 2022 semester
CLOSED

Students are encouraged to visit the CORE: Center for Academic Support (Room CO3-300), the Math lab (Room MA-107), or the Library (Room L-214). Check with staff for available hours.

Please observe the following lab policies:

You must be enrolled in the current semester to use the computers in the Drop-in Lab.
All students are to log in with their 7-digit Student ID number.
Computer Science / Business students doing homework have priority use of computers.
Food and opened beverages are NOT allowed. Capped bottles are allowed.
Please be considerate and mute your cell phone.
You will need a print card to print. Print cards can be purchased at the Drop-in Lab for
50 cents or $1.00 (cash only). Each page costs 10 cents to print.