Making the world a better place one child at a time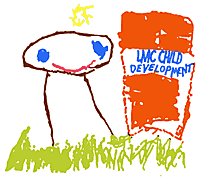 Child Development trains students to become caregivers and teachers of infant, preschool, school age, and special needs children. A Child Development Major also allows a student the option of transferring to a 4-year college with a solid background in teaching children in preparation for an Elementary Education Teaching Credential, or a Child Development or Human Development Degree.
Los Medanos College offers a number of options if you are interested in working with children. Before planning your career in Child Development we recommend you meet with a counselor and are encouraged to contact LMC's Counseling Department.
Counseling Services
Student Services Center, Level 4
Level 4, Room SS4-400
Brentwood Counseling Services
If you currently work with children ages 0-5 years

in Contra Costa County, please contact:
Melissa Jackson
First 5 Professional Development Program Coordinator
ECE Advisor