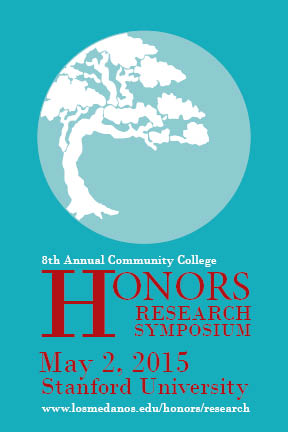 Presenting at the Symposium is a competitive process. For the 2014 conference last year we received 184 proposals from over 30 colleges statewide. 85 proposals were selected to present.
The deadline to apply for this year's conference has passed. We received a large number of applications for 2015 - over 200 - so we anticipate a strong pool of contenders and a terrific series of talks. Students will be notified of their proposal's status via e-mail by mid-March.
When submitting your proposal students needed to include the following information
Title
One Sentence Description
150-word Abstract which summarizes your driving question and results
50-word Methodology which details the process you used in your project (New for 2015)
5 References which most informed your research
Proposals are reviewed anonymously by a committee of honors professors in diverse disciplines. This site has a variety of resources to assist you in preparing your proposal.
Click here to see last year's program.