Sample Proposals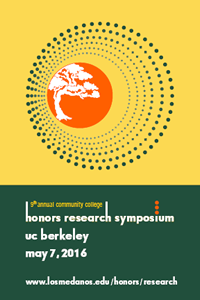 The Symposium selection process is highly competitive and the quality of your proposal determines whether you are chosen to present. Last year we received 206 proposals and we accepted only 88 of them.
We strongly recommend that students interested in presenting work closely with a mentor to go through multiple drafts before submission.
Here are Sample Proposals which were accepted for the 2015 Symposium to give you examples of what was successful last year.
Here are proposals from the 2015 finalists for the Heslet Scholar Award. They represented the best of what we received last year.
You might also find the Program from last year's Symposium helpful to see the range of topics that were accepted.
NEW Click here to submit your proposal by the February 14, 2016 deadline.
.