Preparing Your Proposal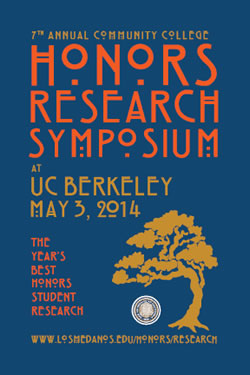 Tips & Advice
Follow these steps:
Talk to your mentor/professor and/or Honors Program Director about your presentation idea and get their feedback
Make sure your Honors Director knows that you are interested in being a presenter
Prepare a proposal abstract of 100-150 words. You must list up to 5 of your most cited sources at the end of the proposal. See below for helpful hints on writing your abstract.
Write up a one sentence proposal description. This will be used in the Symposium Program if you are selected to present.
Give your presentation an interesting and descriptive title
Show all of the above to your professor/mentor several weeks before the deadline to leave time for rewriting. Note that your Honors Director may set deadlines just for your program.
Rewrite and show your professor/mentor your revised materials.
Proofread meticulously! The proposal represents you and gives the proposal reading committee a sense of who you are, so you don't want it to be riddled with errors or awkward and hard to read. Ask for help with the final edit from your professor/mentor and/or your honors director.
Submit your proposal online no later than February 16, 2014.The submission website will go live at the end of January 2014.
The proposal abstract should do the following in 100-150 words:
• Briefly describe the general content of your presentation
• Explain what you hope the audience will gain from your presentation
Important points to remember:
The proposal reading committee must be able to understand what your project is about and how you plan to present it.
Individual presentations are 15 minutes in length and group presentations are 20 minutes.
This is a competitive process and the quality of your proposal will determine if you are chosen to present. Be sure to look at sample proposals before you submit.
In writing up your proposal, be clear and focused but, at the same time, preserve your own voice so the project comes across as uniquely your own.
If you are presenting as a group, make that clear
State the problem, issue or area on which you are focusing
State your hypothesis, or your research questions, that guided your work
Describe your investigation and state your conclusions. If you haven't completed the project, describe some projected results
If you have completed the project, state your thesis -- your main point, finding or interpretation of the project's significance. Support your thesis with factual evidence and cogent reasoning
Include a sentence or two about your methodology: how did your methods affect your results?
Use MLA format to show documentation. You must list up to 5 sources at the conclusion of your abstract. Any grammar handbook will be able to assist youwith the correct format for documentation or go to Click Here for an online review of MLA conventions.
Performance Proposal Guidelines
If you are presenting as a group, make that clear
State the theme or idea you wish to convey to the audience and the research question(s) that inspired this performance
Describe how you will go about illustrating this theme/idea in your performance andwhat the value will be for the audience (educational, aesthetic, creative/innovative expression, original concepts, etc.)