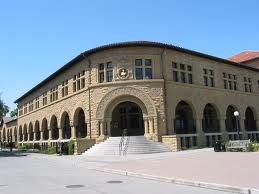 Symposium Location
Registration and all breakout workshops will be at History Corner on the Stanford University Campus (See picture on the right.)
The Opening and Closing Ceremonies are a short walk away in the Annenberg Auditorium. (See the map below)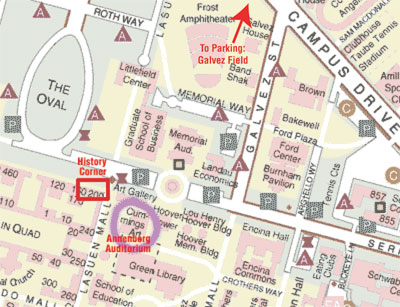 Parking Information
Parking is free on the Stanford Campus on Saturdays. If you arrive early enough you might find a spot right on The Oval for the shortest walk. If this parking is gone, you can park at the Galvez Lot located at 270 Galvez Street.
Schools taking chartered buses need to arrange their parking in advance. Contact Bay Honors Consortium Jennifer Saito at jsaito@losmedanos.edu for more information.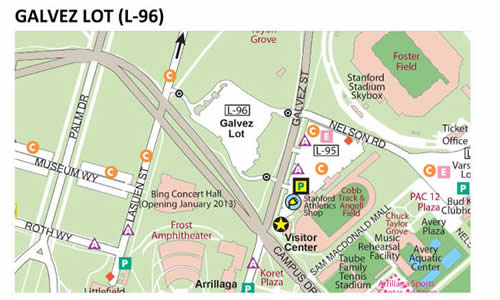 Public Transportation
Caltrain is the most convenient option for arriving at Stanford via public transportation. Please click here for more information.