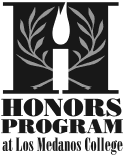 Program Requirements
ADMISSION REQUIREMENTS
Students must fulfill both the ENGLISH REQUIREMENT and the ACADEMIC REQUIREMENT to join the Honors Transfer Program.
English Requirement : To meet this requirement a student must meet one of the following requirements:
Receive an A or B in any of the following LMC courses (or equivalent at another college): English 100, English 221 or English 230;OR
Receive a 4 or 5 on the AP English Exam; OR
Be eligible for English 100 by receiving either of the following

An Assessment Placement score indicating readliness for English 100
An "A" grade in English 90 (or equivalent at another college)

Note: If accepted with this option, you MUST enroll in and complete English 100 with an A or B during your first semester in order to remain in the Honors Program.
Academic Requirement: To meet this requirement a student must meet one of the following:
PARTICIPATION REQUIREMENTS
To be an active member of the Honors Program students must:
Successfully complete least one Honors Course or Contract every academic year (i.e. Fall or Spring), AND
Be involved in the Honors Club at least one semester.
CONTINUATION REQUIREMENT
In June of every year once spring grades have been reported, active Honors Students with a 3.25 or higher GPA will have their membership automatically renewed. However, students whose GPA has fallen below this mark will not be allowed to rejoin until it has been brought back up to the 3.25 minimum.
HONORS SCHOLAR REQUIREMENTS
Graduating as an "Honors Scholar" is the highest academic award granted by Los Medanos College. Honors Scholars are awarded a medal signifying this accomplishment by the LMC President and are recognized in the Student Success Ceremony and the Graduation Ceremony. They are also able to access the transfer partnerships we have negotiated with 4-year universities.
To become an Honors Scholar you must:
Maintain a 3.25 or higher cumulative GPA; and
Be involved in the Honors Club two semesters; and
Take five Honors Courses including at least one in each of the following breadth areas:
Fine Arts and Humanities

Social or Behavioral Science

Math and Science

Honors Seminar
Contact Information: Honors Director Jennifer Saito at (925) 439-2181, X 3369 or Honors Counselor Phil Gottlieb , X 3382