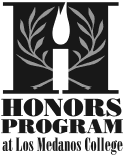 Honors Transfer Partners
The following transfer partnerships are available to HONORS SCHOLARS only.
CAL STATE HAYWARD:
Admissions Agreement: GUARANTEED ADMISSION for students who meet entrance requirements. Honors Scholars also guaranteed admission to the CSUH Honors Program.
Scholarships/ Financial Aid: Honors Scholar admits will receive a textbook stipend.
Other: The CSUH Honors Program sponsors cultural events which LMC Honors Students are welcome to attend. Additionally, if LMC Honors Students participate in the concurrent enrollment program with CSUH they may receive honors credit for this work.
CHAPMAN UNIVERSITY
PACIFIC UNIVERSITY
Admission Agreement: Honors Scholars are essentially guaranteed admission, since normally anyone with a 2.7 or higher is admitted.
Scholarships/Financial Aid: Pacific guarantees Honors Scholars with a 3.5+ an automatically renewable $7500 scholarship in addition to whatever financial aid they qualify for.

Other: Pacific University has 6 profession programs which rank nationally: Exercise Science, Physical Therapy, Optometry, Occupational Therapy, Psychology, Education and Physician's Assistant. Their undergraduate biological sciences program is also excellent.
PITZER COLLEGE
Admission Agreement: PRIORITY ADMISSION for Honors Scholars
Scholarships/ Financial Aid: Pitzer guarantees to provide 100% of the student's demonstrated financial need.
Other: Pitzer has a "New Resources Program" designed specially for transfer students who are 25 years and older. These students are allowed to attend Pitzer part time, yet still receive financial aid. Pitzer promises to cover 100% of the resource student's demonstrated financial need for tuition and personal expenses, but not living expenses for the student's family if he/she has one.
SAINT MARY'S COLLEGE
Admission: Honors students who meet the St. Mary's entrance requirements are GUARANTEED ADMISSION

Scholarships: Honors students with a 3.5+ GPA are guaranteed a $6000 annual renewable scholarship above and beyond financial aid.

Other Privileges: All LMC Honors Students are eligible to use the St. Mary's library facilities.
SAN DIEGO STATE UNIVERSITY
Admission: Honors Scholars receive PRIORITY acceptance to the SDSU Honors Program.

Other: Students can transfer up to 18 units of their community college honors credits towards SDSU's required 24 units of honors courses. (Honors courses only, not contract units!). Additionally, honors students will receive "Priority early registration".
SAN FRANCISCO STATE UNIVERSITY:
Admission: GUARANTEED ADMISSION to qualified applicants.

Scholarships/Financial Aid: One $500 scholarship will be awarded to an honors community college transfer student from Northern California each year.

Other: SF State has a designated Honors Transfer Liaison, John Ho, who provides personal assistance to honors students in the admission and transfer process.
UC IRVINE
Admission: Honors Scholars have PRIORITY ADMISSION status.

Other: Honors Scholars with a 3.5+ GPA will be considered for entrance into the UCI Campuswide Honors Program. They also host a special spring program for honors transfer students. Honors students are guaranteed housing.
UCLA
Admission: Honors Scholars are given PRIORITY ADMISSION status. Over the last five years 85% of honors applicants have been admitted as compared to only 43% of non-honors transfer applicants. Typically, honors students who were denied either applied in impacted majors such as film, theatre or business, or hadn't completed their major requirements.

Scholarships/ Financial Aid: UCLA offers the $4000 annual Wasserman Scholarships for which only honors transfer students can compete. In 2003, 26 such scholarships were awarded.

Other: UCLA hosts special honors orientation days for honors students and maintains very close contact with the Honors directors and counselors about each student's admissions status.
WHITMAN COLLEGE
Admission: Honors Scholars receive PRIORITY admission status

Scholarships: Whitman has a scholarship program exclusive to students in honors programs of the Honors Transfer Council of California. They will annually offer up to 10 achievement scholarships of $8,000 per academic year, for a total of $20,000 for five semesters to admitted Honors Scholars with a 3.5+ GPA.

Deadlines: Prospective students must apply to the Office of Admissions by February 1st for consideration of admission and scholarships the following fall semester.
LMC Transfer Admission Agreements
The following schools have "Transfer Admission Agreements" (TAAs) with all qualified LMC students that GUARANTEE ADMISSION in most majors provided that students apply by the deadline. (Details vary by school - ask the Transfer Programs & Services for more information.) Honors students who have met their major preparation requirements are more than qualified to take advantage of these as well!
UC Davis
University of the Pacific
UC Santa Cruz
UC Riverside