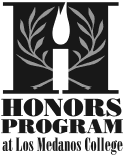 Program Benefits
I. TRANSFER PARTNERSHIPS WITH GREAT UNIVERSITIES
Here are samples of just three of our fantastic transfer partnerships:
Double your chances of being admitted to UCLA! As part of UCLA's Transfer Alliance Program, LMC Honors Scholars have a special admissions process with an average 85% acceptance rate as compared to only 42% for non-honors transfer applicants statewide. More details.
Saint Mary's College GUARANTEES admission to qualified honors graduates and grants a $8000 renewable scholarship for all with a 3.5+ GPA.
Mills College gives PRIORITY ADMISSION to qualified honors graduates and guarantees a $10,000 - $12,000 annual scholarship for students with a 3.5+ GPA.
We hand pick from LMC's best professors to teach our custom designed Honors Courses. With a smaller class size, you'll be surrounded by LMC's most highly motivated undergrads and get lots of personal attention in advanced college coursework.
aka "The HC". The completely remodeled Honors Learning and Research Center is a welcoming and vibrant building where Honors Students can study together, use computers, print and copy for free, or just hang out in the comfortable chairs and gossip. You'll love it. Trust us.
You're in good hands in the Honors Transfer Program. Our very own Honors Counselor Phil Gottlieb works closely with you every step of the way while you're at LMC and preparing to transfer.
Okay, let's just admit it. Having Honors coursework listed on your transcript and being able to talk about your participation in the Honors Transfer Program is exactly the kind of thing scholarship committees and admissions boards are looking for! Why not give yourself the competitive edge?
Contact Information: Honors Director Jennifer Saito, at (925) 439-2181, X 3369 or Honors Counselor Phil Gottlieb , x3382